October 11 - October 25, 2017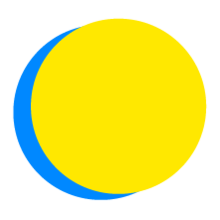 Genevieve Rough
Points Total
0

Today

0

This Week

33

Total
Simplicity
Disconnect from Email
I will disconnect from my email when not working or studying.
Simplicity
Eat Mindfully
I will eat all of my meals without distractions, e.g., phone, computer, TV, or newspaper.
Energy
Switch to Cold Water
I will switch to washing my clothes in cold water, saving up to 1,600 lbs of C02 over the course of the next year.
Water
Brush My Teeth Without Running Water
I will save up to 8 gallons (30 L) of water each day by turning it off while brushing my teeth.
Water
Conserve Toilet Water
I will save up to 12 gallons (45 L) of water a day by flushing only when necessary.
Simplicity
Go for a Daily Walk
I will take a walk each day.