October 11 - October 25, 2017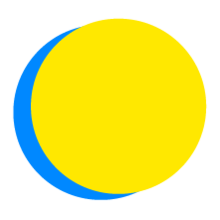 Jaime Romo
Points Total
0

Today

0

This Week

236

Total
Participant Impact
up to

3.0

meatless or vegan meals

consumed

up to

2.0

organic meals

consumed

up to

1.0

whole food meals

consumed

up to

1.0

zero-waste meals

consumed

up to

65

minutes

spent exercising

up to

60

minutes

of additional sleep

up to

2.0

more servings

of fruits and vegetables
Food
Whole Foods Diet
I will enjoy 1 meal(s) per day free of processed foods.
Health
Take Control
I will develop a plan with my medical professionals to achieve my best health and live my life to the fullest.
Food
Choose Organic Ingredients
I will enjoy 2 meal(s) cooked with organic ingredients per day.
Food
Zero-Waste Cooking
I will cook 1 meal(s) with zero waste each day.
Health
Join a Quit-Smoking Program
I will join a smoking cessation program, and stick with it during the challenge, cutting out harmful air pollutants while improving my own health.
Health
Audit Toxic Cleaning Products in my Home
I will research toxic chemicals found in cleaning supplies and personal care products and remove them from my home.
Health
Go get a check up
I will make an appointment for my annual physical.
Food
Eat Meatless Meals
I will enjoy 3 meatless meal(s) per day.
Health
Avoid refined sugar
I will adopt a diet free of refined sugars, which eliminates sweetened beverages, candy, and processed foods.
Health
Healthy Sleep
I will commit to getting 60 more minute(s) of sleep each night to achieve at least 7 hours per night.
Health
Exercise Daily
I will exercise daily for 65 minute(s) per day for two weeks.
Health
Happiness
I will write down three things every day for two weeks that I am grateful for, or send one email every day thanking or praising someone.
Health
PAID FAMILY LEAVE
I will learn about paid leave and its impact on health and wellness at a personal and societal level and how I can help advocate for paid leave in my company and at the national level.
Health
More Fruits and Veggies
I will eat a heart healthy diet by adding 2 cups of fruits and vegetables each day to achieve at least 4 cups per day.
Health
Know My health
I will get my Core Four Biometrics tests (blood pressure, cholesterol, blood sugar and BMI).