October 11 - October 25, 2017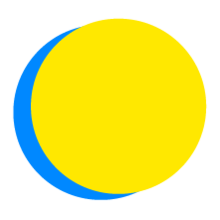 Leo Rodriguez
POINTS TOTAL
0

TODAY

0

THIS WEEK

1,651

TOTAL
participant impact
UP TO

45

disposable cups

not sent to the landfill

UP TO

169

gallons of water

have been saved

UP TO

200

minutes

of additional sleep

UP TO

200

minutes

spent outdoors

UP TO

45

plastic bottles

not sent to the landfill

UP TO

6.2

pounds

waste composted

UP TO

1.9

pounds of paper

have been saved
Waste
Go Paperless
I will reduce the amount of paper mail that I receive by opting into paperless billing and subscriptions.
Food
Buy From a Farmers Market
I will purchase produce and meat from a local farmers market or food co-op.
Water
Install Greywater Catchment
I will install a greywater catchment system in my home.
Water
Collect Rain Water
I will create a rain garden or bioswale, or use rain barrels to collect water for outdoor watering needs.
Simplicity
Organize a Course
I will organize NWEI's discussion course 'Voluntary Simplicity' with my family, friends, coworkers, or classmates.
Water
Insulate Water Pipes and Water Heater
I will avoid wasting water while waiting for the shower or sink to heat up.
Water
Ditch the Lawn
I will replace my lawn with a drought-tolerant landscape and save the water, money, and time I used to spend cutting the grass.
Water
Fix Leaky Faucets
I will fix faucets or report leaky faucets to facilities that have been wasting up to 9 gallons (34 L) of water per faucet every day.
Simplicity
Have a Garage Sale
I will have a group garage sale with friends, family, and/or neighbors.
Waste
Lobby for Reusables
I will lobby my workplace to have reusable dishes and silverware in order to minimize disposables.
Waste
Find Local Recycling Depots
I will find out where to recycle the recyclable items that I can't put in my curbside bin.
Waste
Reduce Unwanted Mail
I will reduce the amount of unwanted mail I receive (catalogs, phone books, etc.).
Waste
Visit a Waste Management Facility
I will visit a local dump/transfer station, material recovery facility, and/or landfill to learn about the waste stream.
Water
Install a Toilet Tank Bank
I will reduce the amount of water flushed and save up to 11 gallons (41 L) of water per day by installing a toilet tank bank.
Health
Take Control
I will develop a plan with my medical professionals to achieve my best health and live my life to the fullest.
Food
Visit a Local Farm
I will visit a nearby farm to pick my own fruits and veggies.
Food
Try a New Way to Prep
I will try a new method of food preparation, such as canning, pickling, or baking bread.
Waste
Avoid Disposables
I will not use any disposable plates, cups, or utensils.
Waste
Use a Reusable Mug
I will avoid sending 5 disposable cup(s) to the landfill per day by using a reusable mug.
Water
Install a Low-Flow Showerhead
I will save up to 15 gallons (56 L) of water a day by installing a low-flow showerhead.
Waste
Use a Reusable Water Bottle
I will keep 5 disposable plastic bottle(s) from entering the waste stream by using a reusable water bottle.
Waste
Compost Food Waste
I will avoid sending up to .69 lbs (.31 kg) of food waste to the landfill per day by composting my food or learning how to.
Simplicity
Track my Purchases
I will maintain a record of all my purchases.
Waste
Choose Two-Sided Printing
I will save up to .21 lbs (.09 kg) of paper per day by switching from one-sided printing to two-sided.
Waste
Recycle Everything I Can
I will recycle all materials that are accepted by local haulers or drop stations in my community.
Nature
Spend Time Outside
I will replace 20 minute(s) per day typically spent inside (computer time, watching television, etc.) with quality time outside.
Simplicity
Limit Social Media
I will limit my social media use to once per day.
Energy
Switch to Cold Water
I will switch to washing my clothes in cold water, saving up to 1,600 lbs of C02 over the course of the next year.
Health
Audit Toxic Cleaning Products in my Home
I will research toxic chemicals found in cleaning supplies and personal care products and remove them from my home.
Health
Healthy Sleep
I will commit to getting 20 more minute(s) of sleep each night to achieve at least 7 hours per night.
Reflection, encouragement, and relationship building are all important aspects of getting a new habit to stick.
Share thoughts, encourage others, and reinforce positive new habits on the Feed.
To get started, share "your why." Why did you join the challenge and choose the actions you did?