October 11 - October 25, 2017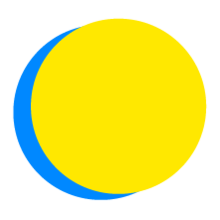 Barbara Portwood
Points Total
0

Today

0

This Week

32

Total
Waste
Use Reusable Bags
I will not accept any disposable bags when making purchases.
Nature
Explore My Area
I will explore at least one new hiking trail or nature walk in my area.
Nature
Go for a Daily Walk
I will take a 10-minute walk outside each day.
Food
Join a Local CSA
I will sign up for a local CSA (Consumer-supported Agriculture).
Simplicity
Go for a Daily Walk
I will take a walk each day.
Simplicity
Track my Purchases
I will maintain a record of all my purchases.
Simplicity
De-Clutter My Home
I will de-clutter, clean, and donate or recycle unneeded items in my home.
Energy
Switch to Cold Water
I will switch to washing my clothes in cold water, saving up to 1,600 lbs of C02 over the course of the next year.
Food
Plant an Herb Garden
I will plant an herb garden in my home, workplace, or dorm room.
Health
Go get a check up
I will make an appointment for my annual physical.
Food
Smart Seafood Choices
I will visit seafoodwatch.org or download the app and commit to making better seafood choices for a healthier ocean.
---

I'm glad for the lag until the challenge officially starts. It gives me an opportunity to ramp up on the daily challenges, in particular. I'm hoping to really turn things around in my approach to sustainability.

---

Hello Tobin and Barbara! We're so glad that Durham is joining us this year! Yes - the time before the challenge is just as important. Gives space to reflect, gear up, hopefully get others involved, too. Please let us know if you need anything along the way! - Deborah McNamara, EcoChallenge Staff 

---