October 11 - October 25, 2017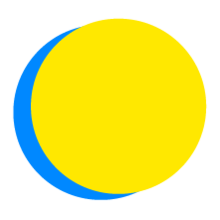 Dagmar Nurges
Points Total
0

Today

0

This Week

255

Total
Participant Impact
up to

11

pounds of CO2

have been saved
Food
Watch a Documentary
I will watch a documentary film about food with family and friends and talk about what we learned.
Simplicity
Eat Mindfully
I will eat all of my meals without distractions, e.g., phone, computer, TV, or newspaper.
Energy
Power Down the Computer
I will power down my computer and monitor when not using it for more than 2 hours, saving up to (1.1) lbs of CO2 per day that I do this.
Health
Avoid refined sugar
I will adopt a diet free of refined sugars, which eliminates sweetened beverages, candy, and processed foods.
---

I am going to continue eating a lot less refined sugars than before. I am not saying I will cut them out entirely, because I don't want to lie, but I will definitely stay away away from them more often. I will also pay more attention to the sugar content in savory foods and avoid those with more than 5% of sugar whenever possible. Thank you for the challenge! :)

---

In accordance with my challenge to avoid refined sugars I also watched a documentary "The Truth About Sugar". I had never paid any special attention to read the information about the sugar content in different foods, but now I've decided that I will consume foods that have more than 5% of sugar in them only once a week or less.
Otherwise, I would like to remind everybody that tests with small amount of subjects (that were presented in this documentary) do not prove anything, because with small samples very drastic results may occur. If you are interested, search for "small sample size problems/bias" and do not let yourself be fooled by everything that you see. That is not to say that the results presented in this documentary are wrong. It is just that there is not enough proof of that unless there are several studies with bigger sample sizes that confirm the same results.

---

Thank you for the thoughtful post. I saw it in the general feed and am also doing the no refined sugar challenge. I appreciate the idea of having a specific goal like you have set for once the challenge is over. All the best to you!

---

On Friday I visited my grandmother who had made an apple pie. It was impossible no say no to that and thus I wasn't able to avoid refined sugars that day. Otherwise I have been very successful in staying clear of them even though there have been many-many temptations and I have had to replace many foods that I usually eat many times a week. Overall, it hasn't been as hard as I thought, but has opened my eyes to how many foods actually contain refined sugars.