October 11 - October 25, 2017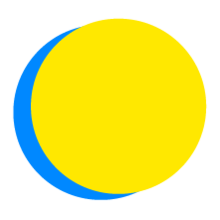 Levi Neubich
Points Total
0

Today

0

This Week

337

Total
Participant Impact
up to

78

pounds of CO2

have been saved

up to

20

disposable cups

not sent to the landfill

up to

1.3

pounds of paper

have been saved

up to

400

gallons of water

have been saved
Waste
Use Reusable Bags
I will not accept any disposable bags when making purchases.
Water
Fix Leaky Faucets
I will fix faucets or report leaky faucets to facilities that have been wasting up to 9 gallons (34 L) of water per faucet every day.
Water
Insulate Water Pipes and Water Heater
I will avoid wasting water while waiting for the shower or sink to heat up.
Transportation
Car Share
I will sign up for a car-sharing service, or organize car sharing with my neighbors, to cut down on the number of vehicles on the road.
Food
Visit a Local Farm
I will visit a nearby farm to pick my own fruits and veggies.
Nature
Explore My Area
I will explore at least one new hiking trail or nature walk in my area.
Energy
Disable Screen Savers
I will disable screen savers and will put the computer to sleep instead, saving up to 28% more energy.
Health
PAID FAMILY LEAVE
I will learn about paid leave and its impact on health and wellness at a personal and societal level and how I can help advocate for paid leave in my company and at the national level.
Food
Buy From a Farmers Market
I will purchase produce and meat from a local farmers market or food co-op.
Food
Watch a Documentary
I will watch a documentary film about food with family and friends and talk about what we learned.
Waste
Choose Two-Sided Printing
I will save up to .21 lbs (.09 kg) of paper per day by switching from one-sided printing to two-sided.
Waste
Find Local Recycling Depots
I will find out where to recycle the recyclable items that I can't put in my curbside bin.
Health
Audit Toxic Cleaning Products in my Home
I will research toxic chemicals found in cleaning supplies and personal care products and remove them from my home.
Community
Express My Support
I will find out who in my state makes decisions that impact the environment and express my support for more environmental actions.
Energy
Turn it off
I will keep lights, electronics, and appliances turned off when not using them.
Water
5-Minute Showers
I will save up to 20 gallons (75 L) of water each day by taking 5-minute showers.
Waste
Use a Reusable Mug
I will avoid sending 2 disposable cup(s) to the landfill per day by using a reusable mug.
Energy
Power Down the Computer
I will power down my computer and monitor when not using it for more than 2 hours, saving up to (1.1) lbs of CO2 per day that I do this.
Health
Support Pollution Reduction
I will learn about water and air quality issues in my area, how they are impacting human and environmental health, and how I can help.
Transportation
Drive Less
I will cut my car trip mileage by only taking necessary trips.
Water
Brush My Teeth Without Running Water
I will save up to 8 gallons (30 L) of water each day by turning it off while brushing my teeth.
Water
Conserve Toilet Water
I will save up to 12 gallons (45 L) of water a day by flushing only when necessary.
Health
Eliminate Toxic Plastics
I will avoid buying toxic plastics, including polycarbonate, polystyrene and polyvinyl.