October 11 - October 25, 2017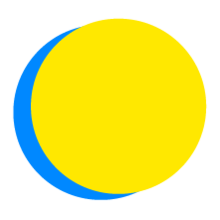 olivia neely
Points Total
0

Today

0

This Week

646

Total
Participant Impact
up to

75

meatless or vegan meals

consumed

up to

75

organic meals

consumed

up to

75

whole food meals

consumed

up to

16

pounds of CO2

have been saved

up to

5.0

lightbulbs

replaced

up to

150

plastic bottles

not sent to the landfill

up to

732

gallons of water

have been saved
Water
5-Minute Showers
I will save up to 20 gallons (75 L) of water each day by taking 5-minute showers.
Food
Visit a Local Farm
I will visit a nearby farm to pick my own fruits and veggies.
Food
Whole Foods Diet
I will enjoy 5 meal(s) per day free of processed foods.
Food
Join a Local CSA
I will sign up for a local CSA (Consumer-supported Agriculture).
Food
Try a New Way to Prep
I will try a new method of food preparation, such as canning, pickling, or baking bread.
Energy
Online Energy Audit
I will complete an online energy audit of my home, office, or dorm room and identify my next steps for saving energy.
Water
Brush My Teeth Without Running Water
I will save up to 8 gallons (30 L) of water each day by turning it off while brushing my teeth.
Food
Choose Organic Ingredients
I will enjoy 5 meal(s) cooked with organic ingredients per day.
Energy
Adjust the Thermostat
I will adjust my thermostat down 2 degrees from usual when I use the heat, and up 2 degrees when I use air conditioning.
Water
Use Reusable Bottles
I will use a reusable bottle and stop purchasing bottled water, saving 10 disposable plastic bottle(s) a day.
Food
Advocate for More Food Options
I will advocate for local and/or organic food options at my school, grocery market, or workplace.
Energy
Power Down the Computer
I will power down my computer and monitor when not using it for more than 2 hours, saving up to (1.1) lbs of CO2 per day that I do this.
Food
Eat Meatless Meals
I will enjoy 5 meatless meal(s) per day.
Energy
Choose LED Bulbs
I will replace 5 incandescent lightbulb(s) with Energy Star-certified LED bulbs, saving up to $14 per fixture per year.
Energy
Replace Manual Thermostats
I will replace manual thermostats with programmable ones.
Water
Conserve Toilet Water
I will save up to 12 gallons (45 L) of water a day by flushing only when necessary.
Food
Buy From a Farmers Market
I will purchase produce and meat from a local farmers market or food co-op.
Water
Install a Toilet Tank Bank
I will reduce the amount of water flushed and save up to 11 gallons (41 L) of water per day by installing a toilet tank bank.
Energy
Turn it off
I will keep lights, electronics, and appliances turned off when not using them.