October 11 - October 25, 2017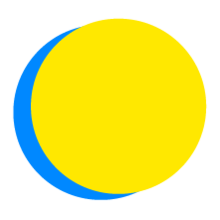 Robert Nalls
"To be better than i was yesterday. "
Points Total
0

Today

0

This Week

168

Total
Participant Impact
up to

1.0

zero-waste meals

consumed

up to

8.9

pounds of CO2

have been saved

up to

60

minutes

of additional sleep
Health
Exercise Daily
I will exercise daily for 30 minute(s) per day for two weeks.
Transportation
Drive Less
I will cut my car trip mileage by only taking necessary trips.
Waste
Use Reusable Containers
I will only use reusable containers for my lunches at work or school.
Health
More Fruits and Veggies
I will eat a heart healthy diet by adding 3 cups of fruits and vegetables each day to achieve at least 4 cups per day.
Health
Support Pollution Reduction
I will learn about water and air quality issues in my area, how they are impacting human and environmental health, and how I can help.
Water
Fix Leaky Faucets
I will fix faucets or report leaky faucets to facilities that have been wasting up to 9 gallons (34 L) of water per faucet every day.
Health
Audit Toxic Cleaning Products in my Home
I will research toxic chemicals found in cleaning supplies and personal care products and remove them from my home.
Waste
Needs vs. Wants
I will adopt a "Needs Vs. Wants" approach and only buy things I need.
Waste
Use Reusable Bags
I will not accept any disposable bags when making purchases.
Waste
Recycle Everything I Can
I will recycle all materials that are accepted by local haulers or drop stations in my community.
Health
Healthy Sleep
I will commit to getting 30 more minute(s) of sleep each night to achieve at least 7 hours per night.
Food
Cook New Recipes
I will cook a new recipe every day that features organic and/or local ingredients.
Food
Try a New Way to Prep
I will try a new method of food preparation, such as canning, pickling, or baking bread.
Food
Watch a Documentary
I will watch a documentary film about food with family and friends and talk about what we learned.
Health
Take Control
I will develop a plan with my medical professionals to achieve my best health and live my life to the fullest.
Health
Know My health
I will get my Core Four Biometrics tests (blood pressure, cholesterol, blood sugar and BMI).
Health
Go get a check up
I will make an appointment for my annual physical.
Food
Zero-Waste Cooking
I will cook 1 meal(s) with zero waste each day.
---

Well to end this challenge i was able to accomplish some of the goals but didn't have the time to get them all done. But I'm glad i was able to contribute to being more eco friendly than before.

---

I did get 30 or more minutes of sleep today.

---

I think as we go thorough our day we can at least think of and do 3 or more of these things to better our communities that we live and work in daily.  for me is a good thing to be ever mindful of the daily task we complete and ask of selves is there any thing i could have done today that will make tomorrow better for me and those around me?