October 11 - October 25, 2017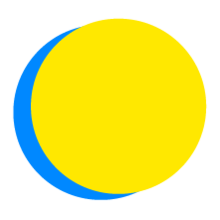 Roxanne Monson
Points Total
0

Today

0

This Week

1,115

Total
Participant Impact
up to

16

pounds of CO2

have been saved

up to

45

disposable cups

not sent to the landfill

up to

630

minutes

spent exercising

up to

4

lightbulbs

replaced

up to

15

meatless or vegan meals

consumed

up to

30

plastic bottles

not sent to the landfill

up to

22

gallons of water

have been saved
Nature
Join An Outdoor Project
I will join an outdoor restoration project in my community.
Health
Audit Toxic Cleaning Products in my Home
I will research toxic chemicals found in cleaning supplies and personal care products and remove them from my home.
Simplicity
Work-Life Balance
I will not work more than 8 hour days each day to practice work-life balance.
Health
Happiness
I will write down three things every day for two weeks that I am grateful for, or send one email every day thanking or praising someone.
Nature
Explore My Area
I will explore at least one new hiking trail or nature walk in my area.
Simplicity
Go for a Daily Walk
I will take a walk each day.
Water
Install a Toilet Tank Bank
I will reduce the amount of water flushed and save up to 11 gallons (41 L) of water per day by installing a toilet tank bank.
Energy
Consider Switching to an Electric Vehicle
I will research or test drive an electric car or bike.
Waste
Find Local Recycling Depots
I will find out where to recycle the recyclable items that I can't put in my curbside bin.
Energy
Switch to Cold Water
I will switch to washing my clothes in cold water, saving up to 1,600 lbs of C02 over the course of the next year.
Energy
Choose LED Bulbs
I will replace 4 incandescent lightbulb(s) with Energy Star-certified LED bulbs, saving up to $14 per fixture per year.
Food
Watch a Documentary
I will watch a documentary film about food with family and friends and talk about what we learned.
Energy
Online Energy Audit
I will complete an online energy audit of my home, office, or dorm room and identify my next steps for saving energy.
Energy
Upgrade Heating & Cooling Units
I will replace inefficient heating and cooling units.
Waste
Use a Reusable Water Bottle
I will keep 2 disposable plastic bottle(s) from entering the waste stream by using a reusable water bottle.
Energy
Power Down the Computer
I will power down my computer and monitor when not using it for more than 2 hours, saving up to (1.1) lbs of CO2 per day that I do this.
Health
Go get a check up
I will make an appointment for my annual physical.
Energy
Turn it off
I will keep lights, electronics, and appliances turned off when not using them.
Community
Connect with a Nonprofit
I will connect with a local nonprofit, environmental or otherwise, and find out how I can get involved or become a member.
Food
Visit a Local Farm
I will visit a nearby farm to pick my own fruits and veggies.
Energy
Disable Screen Savers
I will disable screen savers and will put the computer to sleep instead, saving up to 28% more energy.
Energy
Upgrade My Windows
I will upgrade the windows or weatherstripping in my home or office to reduce air leaks and save on energy costs.
Community
Raise Money For a Nonprofit
I will raise money to support Northwest Earth Institute or another local nonprofit.
Community
Sign a Petition
I will sign a petition in support of an environmental or social initiative in my state.
Energy
Install Alternative Energy
I will install alternative energy systems, such as solar electric systems or solar water heaters.
Health
Exercise Daily
I will exercise daily for 45 minute(s) per day for two weeks.
Food
Buy From a Farmers Market
I will purchase produce and meat from a local farmers market or food co-op.
Food
Eat Meatless Meals
I will enjoy 1 meatless meal(s) per day.
Waste
Use a Reusable Mug
I will avoid sending 3 disposable cup(s) to the landfill per day by using a reusable mug.
Waste
Go Paperless
I will reduce the amount of paper mail that I receive by opting into paperless billing and subscriptions.