October 11 - October 25, 2017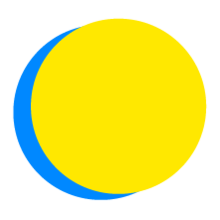 Melissa Mills
Points Total
0

Today

0

This Week

158

Total
Nature
Practice Gratitude for Earth
I will spend 6 minute(s) per day outside, practicing gratitude (prayer, meditation, journaling, etc.) for Earth and the nature surrounding me.
Simplicity
Eat Mindfully
I will eat all of my meals without distractions, e.g., phone, computer, TV, or newspaper.
Community
Raise Money For a Nonprofit
I will raise money to support Northwest Earth Institute or another local nonprofit.
Simplicity
Track my Purchases
I will maintain a record of all my purchases.
Simplicity
De-Clutter My Home
I will de-clutter, clean, and donate or recycle unneeded items in my home.
Health
Healthy Sleep
I will commit to getting 45 more minute(s) of sleep each night to achieve at least 7 hours per night.
Waste
Use Reusable Containers
I will only use reusable containers for my lunches at work or school.
Health
Happiness
I will write down three things every day for two weeks that I am grateful for, or send one email every day thanking or praising someone.
Health
Audit Toxic Cleaning Products in my Home
I will research toxic chemicals found in cleaning supplies and personal care products and remove them from my home.
Food
Say No to Seafood
I will not eat seafood.
Water
Brush My Teeth Without Running Water
I will save up to 8 gallons (30 L) of water each day by turning it off while brushing my teeth.
---

The Durham Launch the Future Team was awesome.  I'm grateful for their competitive spirit.  This year was just a warm up.  Next year, we are going to wrangle up more competition and have a party with our competition when it's over - with organic, plant-based food!

---

Here are the activities I'm challenging myself to:  1) no seafood for two weeks (I'd better eat some today!) 2) At least 7 hours of sleep a night (this is going to be difficult) 3) write down 3 things a day for which I'm grateful, 4) Research the toxic chemicals in my home, 5) Brush my teeth with the water turned off, 6) Raise money for a nonprofit (i.e., Climate Cooperators!) 7) Use recyclable bags only 8) Use only recyclable utensils and dishes for my lunches, 9) Spend at least 6 minutes a day outside in gratitude.

---

I might as well start practicing now :-)