October 11 - October 25, 2017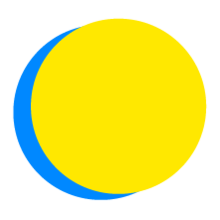 Harry Miles
Points Total
0

Today

0

This Week

27

Total
Water
Install a Low-Flow Showerhead
I will save up to 15 gallons (56 L) of water a day by installing a low-flow showerhead.
Energy
Adjust the Thermostat
I will adjust my thermostat down 2 degrees from usual when I use the heat, and up 2 degrees when I use air conditioning.
Water
Insulate Water Pipes and Water Heater
I will avoid wasting water while waiting for the shower or sink to heat up.
Energy
Switch to Cold Water
I will switch to washing my clothes in cold water, saving up to 1,600 lbs of C02 over the course of the next year.
Food
Visit a Local Farm
I will visit a nearby farm to pick my own fruits and veggies.
Energy
Heat and Cool Naturally
I will naturally heat and cool my house, office, or dorm room by opening or closing my windows, curtains, and blinds, and by using fans.
Food
Zero-Waste Cooking
I will cook 1 meal(s) with zero waste each day.
Food
Whole Foods Diet
I will enjoy 2 meal(s) per day free of processed foods.
Food
Eat Meatless Meals
I will enjoy 2 meatless meal(s) per day.