October 11 - October 25, 2017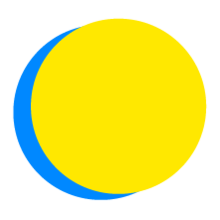 Tracy Mayer
"To better the world one choice at a time"
Points Total
0

Today

0

This Week

389

Total
Participant Impact
up to

75

zero-waste meals

consumed

up to

450

minutes

not spent in front of a screen

up to

364

gallons of water

have been saved
Energy
Turn it off
I will keep lights, electronics, and appliances turned off when not using them.
Energy
Heat and Cool Naturally
I will naturally heat and cool my house, office, or dorm room by opening or closing my windows, curtains, and blinds, and by using fans.
Water
Brush My Teeth Without Running Water
I will save up to 8 gallons (30 L) of water each day by turning it off while brushing my teeth.
Simplicity
De-Clutter My Home
I will de-clutter, clean, and donate or recycle unneeded items in my home.
Water
Mulch the Base of Trees and Plants
I will prevent water runoff and increase absorbency.
Food
Smart Seafood Choices
I will visit seafoodwatch.org or download the app and commit to making better seafood choices for a healthier ocean.
Food
Try a New Way to Prep
I will try a new method of food preparation, such as canning, pickling, or baking bread.
Food
Zero-Waste Cooking
I will cook 5 meal(s) with zero waste each day.
Simplicity
Buy Only What I Need
I will not buy anything except items required for health and safety.
Simplicity
Less Screen Time
I will replace 30 minute(s) of screen time per day with other activities.
Water
5-Minute Showers
I will save up to 20 gallons (75 L) of water each day by taking 5-minute showers.
Simplicity
Eat Mindfully
I will eat all of my meals without distractions, e.g., phone, computer, TV, or newspaper.