October 11 - October 25, 2017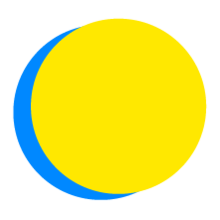 Lucas Maurina
Points Total
0

Today

0

This Week

625

Total
Participant Impact
up to

2.2

pounds of CO2

have been saved

up to

1.0

plastic bottles

not sent to the landfill

up to

98

gallons of water

have been saved
Nature
Join An Outdoor Project
I will join an outdoor restoration project in my community.
Water
Mulch the Base of Trees and Plants
I will prevent water runoff and increase absorbency.
Food
Say No to Seafood
I will not eat seafood.
Community
Express My Support
I will find out who in my state makes decisions that impact the environment and express my support for more environmental actions.
Food
Plant an Herb Garden
I will plant an herb garden in my home, workplace, or dorm room.
Food
Buy From a Farmers Market
I will purchase produce and meat from a local farmers market or food co-op.
Waste
Reduce Unwanted Mail
I will reduce the amount of unwanted mail I receive (catalogs, phone books, etc.).
Waste
Start Composting
I will start a compost collection at home, work, or school.
Food
Visit a Local Farm
I will visit a nearby farm to pick my own fruits and veggies.
Water
Install a Low-Flow Showerhead
I will save up to 15 gallons (56 L) of water a day by installing a low-flow showerhead.
Water
Eco-friendly Gardening
I will plant native species, landscape with water-efficient plants, and use eco-friendly fertilizers.
Water
Collect Rain Water
I will create a rain garden or bioswale, or use rain barrels to collect water for outdoor watering needs.
Community
Share My Actions
I will make my environmental actions visible with a lawn sign or bumper sticker, or by posting to my social media networks.
Food
Try a New Way to Prep
I will try a new method of food preparation, such as canning, pickling, or baking bread.
Energy
Upgrade My Windows
I will upgrade the windows or weatherstripping in my home or office to reduce air leaks and save on energy costs.
Energy
Choose Clean/Renewable Energy
I will sign up for my utility company's clean/renewable energy option.
Nature
Explore My Area
I will explore at least one new hiking trail or nature walk in my area.
Water
Install a Toilet Tank Bank
I will reduce the amount of water flushed and save up to 11 gallons (41 L) of water per day by installing a toilet tank bank.
Water
Fix Leaky Faucets
I will fix faucets or report leaky faucets to facilities that have been wasting up to 9 gallons (34 L) of water per faucet every day.
Health
Know My health
I will get my Core Four Biometrics tests (blood pressure, cholesterol, blood sugar and BMI).
Energy
Turn it off
I will keep lights, electronics, and appliances turned off when not using them.
Health
Healthy Sleep
I will commit to getting 10 more minute(s) of sleep each night to achieve at least 7 hours per night.
Energy
Power Down the Computer
I will power down my computer and monitor when not using it for more than 2 hours, saving up to (1.1) lbs of CO2 per day that I do this.
Waste
Use Reusable Containers
I will only use reusable containers for my lunches at work or school.
Health
Exercise Daily
I will exercise daily for 30 minute(s) per day for two weeks.
Water
Brush My Teeth Without Running Water
I will save up to 8 gallons (30 L) of water each day by turning it off while brushing my teeth.
Energy
Disable Screen Savers
I will disable screen savers and will put the computer to sleep instead, saving up to 28% more energy.
Health
Happiness
I will write down three things every day for two weeks that I am grateful for, or send one email every day thanking or praising someone.
Waste
Recycle Everything I Can
I will recycle all materials that are accepted by local haulers or drop stations in my community.
Water
Use Reusable Bottles
I will use a reusable bottle and stop purchasing bottled water, saving 1 disposable plastic bottle(s) a day.