October 11 - October 25, 2017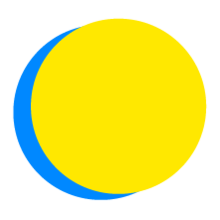 Denise Matthews
Points Total
0

Today

0

This Week

155

Total
Participant Impact
up to

1.0

disposable cups

not sent to the landfill

up to

1.4

pounds

waste composted

up to

60

minutes

spent exercising

up to

60

minutes

spent outdoors
Waste
Use a Reusable Mug
I will avoid sending 1 disposable cup(s) to the landfill per day by using a reusable mug.
Nature
Explore My Area
I will explore at least one new hiking trail or nature walk in my area.
Food
Buy From a Farmers Market
I will purchase produce and meat from a local farmers market or food co-op.
Nature
Tend a Garden
I will tend to a garden each day, or work on starting one.
Waste
Buy in Bulk
I will only purchase bulk food items and avoid all single-package items.
Nature
Enjoy the Sunrise/Sunset
I will enjoy the sunrise and/or sunset each day.
Community
Meet My Neighbors
I will meet 1 new neighbor(s) per day.
Waste
Compost Food Waste
I will avoid sending up to .69 lbs (.31 kg) of food waste to the landfill per day by composting my food or learning how to.
Waste
Needs vs. Wants
I will adopt a "Needs Vs. Wants" approach and only buy things I need.
Nature
Go for a Daily Walk
I will take a 30-minute walk outside each day.
Waste
Use Reusable Bags
I will not accept any disposable bags when making purchases.
Food
Watch a Documentary
I will watch a documentary film about food with family and friends and talk about what we learned.
Food
Try a New Way to Prep
I will try a new method of food preparation, such as canning, pickling, or baking bread.
Food
Cook New Recipes
I will cook a new recipe every day that features organic and/or local ingredients.