October 11 - October 25, 2017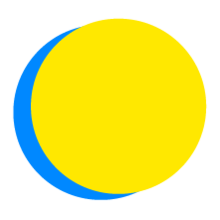 Lindsey Maser
POINTS TOTAL
0

TODAY

0

THIS WEEK

59

TOTAL
Energy
Upgrade My Windows
I will upgrade the windows or weatherstripping in my home or office to reduce air leaks and save on energy costs.
Simplicity
De-Clutter My Home
I will de-clutter, clean, and donate or recycle unneeded items in my home.
Reflection, encouragement, and relationship building are all important aspects of getting a new habit to stick.
Share thoughts, encourage others, and reinforce positive new habits on the Feed.
To get started, share "your why." Why did you join the challenge and choose the actions you did?
---

It felt great to de-clutter my home and donate good quality home items to the Portland non-profit Community Warehouse, as well as clothes to Buffalo Exchange and Good Will. I also donated my (28-year-old!) car for re-use and then recycling: its parts will be used to keep other old cars running (hopefully cars with better gas mileage than it had), and since it was an old car, it had a lot of metal that can be recycled into new products.

---

I didn't get around to doing a Spring Cleaning so I'll work on a Fall Cleaning, and then take home goods to the non-profit Community Warehouse.