October 11 - October 25, 2017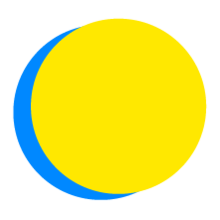 Lindsey Maser
Points Total
0

Today

0

This Week

59

Total
Energy
Upgrade My Windows
I will upgrade the windows or weatherstripping in my home or office to reduce air leaks and save on energy costs.
Simplicity
De-Clutter My Home
I will de-clutter, clean, and donate or recycle unneeded items in my home.
---

It felt great to de-clutter my home and donate good quality home items to the Portland non-profit Community Warehouse, as well as clothes to Buffalo Exchange and Good Will. I also donated my (28-year-old!) car for re-use and then recycling: its parts will be used to keep other old cars running (hopefully cars with better gas mileage than it had), and since it was an old car, it had a lot of metal that can be recycled into new products.

---

I didn't get around to doing a Spring Cleaning so I'll work on a Fall Cleaning, and then take home goods to the non-profit Community Warehouse.