October 11 - October 25, 2017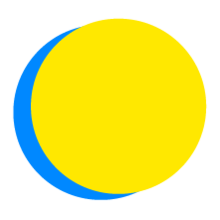 Tracy Mark
Points Total
0

Today

0

This Week

696

Total
Participant Impact
up to

80

plastic bottles

not sent to the landfill

up to

425

gallons of water

have been saved
Water
Eco-friendly Gardening
I will plant native species, landscape with water-efficient plants, and use eco-friendly fertilizers.
Water
Install Greywater Catchment
I will install a greywater catchment system in my home.
Water
Insulate Water Pipes and Water Heater
I will avoid wasting water while waiting for the shower or sink to heat up.
Water
Install a Toilet Tank Bank
I will reduce the amount of water flushed and save up to 11 gallons (41 L) of water per day by installing a toilet tank bank.
Water
Conserve Toilet Water
I will save up to 12 gallons (45 L) of water a day by flushing only when necessary.
Water
Ditch the Lawn
I will replace my lawn with a drought-tolerant landscape and save the water, money, and time I used to spend cutting the grass.
Water
Install a Low-Flow Showerhead
I will save up to 15 gallons (56 L) of water a day by installing a low-flow showerhead.
Water
Mulch the Base of Trees and Plants
I will prevent water runoff and increase absorbency.
Water
Collect Rain Water
I will create a rain garden or bioswale, or use rain barrels to collect water for outdoor watering needs.
Water
Use Reusable Bottles
I will use a reusable bottle and stop purchasing bottled water, saving 10 disposable plastic bottle(s) a day.
Water
5-Minute Showers
I will save up to 20 gallons (75 L) of water each day by taking 5-minute showers.
Water
Brush My Teeth Without Running Water
I will save up to 8 gallons (30 L) of water each day by turning it off while brushing my teeth.
Water
Fix Leaky Faucets
I will fix faucets or report leaky faucets to facilities that have been wasting up to 9 gallons (34 L) of water per faucet every day.