October 11 - October 25, 2017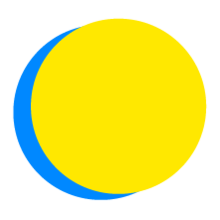 andrew maloney
"To help the various homeless shelters meet the needs of their community."
Points Total
0

Today

0

This Week

18

Total
Waste
Go Paperless
I will reduce the amount of paper mail that I receive by opting into paperless billing and subscriptions.
Waste
Use Reusable Bags
I will not accept any disposable bags when making purchases.
Waste
Compost Food Waste
I will avoid sending up to .69 lbs (.31 kg) of food waste to the landfill per day by composting my food or learning how to.
Energy
Switch to Cold Water
I will switch to washing my clothes in cold water, saving up to 1,600 lbs of C02 over the course of the next year.
Food
Buy From a Farmers Market
I will purchase produce and meat from a local farmers market or food co-op.
Waste
Use a Reusable Water Bottle
I will keep 2 disposable plastic bottle(s) from entering the waste stream by using a reusable water bottle.
Energy
Turn it off
I will keep lights, electronics, and appliances turned off when not using them.
Waste
Start Composting
I will start a compost collection at home, work, or school.
Energy
Choose LED Bulbs
I will replace 2 incandescent lightbulb(s) with Energy Star-certified LED bulbs, saving up to $14 per fixture per year.
Food
Whole Foods Diet
I will enjoy 1 meal(s) per day free of processed foods.
Food
Weekly Meal Planning
I will reduce food waste and save money by planning a weekly menu, only buying the ingredients I need.
Food
Eat Meatless Meals
I will enjoy 2 meatless meal(s) per day.
Waste
Recycle Everything I Can
I will recycle all materials that are accepted by local haulers or drop stations in my community.