October 11 - October 25, 2017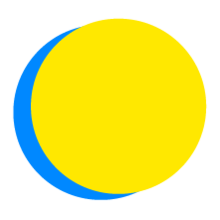 Juliann Major
Points Total
0

Today

0

This Week

285

Total
Participant Impact
up to

22

meatless or vegan meals

consumed

up to

75

minutes

not spent in front of a screen

up to

304

gallons of water

have been saved
Simplicity
Less Screen Time
I will replace 15 minute(s) of screen time per day with other activities.
Simplicity
Buy Only What I Need
I will not buy anything except items required for health and safety.
Waste
Needs vs. Wants
I will adopt a "Needs Vs. Wants" approach and only buy things I need.
Waste
Buy in Bulk
I will only purchase bulk food items and avoid all single-package items.
Water
5-Minute Showers
I will save up to 20 gallons (75 L) of water each day by taking 5-minute showers.
Food
Watch a Documentary
I will watch a documentary film about food with family and friends and talk about what we learned.
Health
Avoid refined sugar
I will adopt a diet free of refined sugars, which eliminates sweetened beverages, candy, and processed foods.
Water
Conserve Toilet Water
I will save up to 12 gallons (45 L) of water a day by flushing only when necessary.
Food
Say No to Seafood
I will not eat seafood.
Food
Eat Meatless Meals
I will enjoy 2 meatless meal(s) per day.
Health
Go get a check up
I will make an appointment for my annual physical.
Create Your Own Action
Vegan Potluck
We discussed as an office to share recipes that do not include meat or various other animal products.