October 11 - October 25, 2017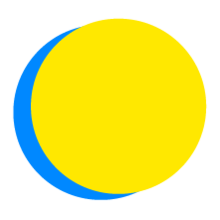 Zofia Lemise
Points Total
0

Today

0

This Week

460

Total
Participant Impact
up to

30

meatless or vegan meals

consumed

up to

37

pounds of CO2

have been saved

up to

390

minutes

not spent in front of a screen

up to

168

gallons of water

have been saved

up to

160

minutes

spent exercising

up to

240

minutes

of additional sleep
Transportation
Work from Home
I will work from home 2 day(s) to avoid my commute's carbon output.
Energy
Turn it off
I will keep lights, electronics, and appliances turned off when not using them.
Health
Healthy Sleep
I will commit to getting 30 more minute(s) of sleep each night to achieve at least 7 hours per night.
Health
Exercise Daily
I will exercise daily for 20 minute(s) per day for two weeks.
Health
Audit Toxic Cleaning Products in my Home
I will research toxic chemicals found in cleaning supplies and personal care products and remove them from my home.
Water
Conserve Toilet Water
I will save up to 12 gallons (45 L) of water a day by flushing only when necessary.
Food
Smart Seafood Choices
I will visit seafoodwatch.org or download the app and commit to making better seafood choices for a healthier ocean.
Energy
Power Down the Computer
I will power down my computer and monitor when not using it for more than 2 hours, saving up to (1.1) lbs of CO2 per day that I do this.
Waste
Reduce Unwanted Mail
I will reduce the amount of unwanted mail I receive (catalogs, phone books, etc.).
Waste
Use Reusable Containers
I will only use reusable containers for my lunches at work or school.
Food
Watch a Documentary
I will watch a documentary film about food with family and friends and talk about what we learned.
Food
Buy From a Farmers Market
I will purchase produce and meat from a local farmers market or food co-op.
Waste
Avoid Disposables
I will not use any disposable plates, cups, or utensils.
Simplicity
Less Screen Time
I will replace 30 minute(s) of screen time per day with other activities.
Energy
Online Energy Audit
I will complete an online energy audit of my home, office, or dorm room and identify my next steps for saving energy.
Food
Eat Meatless Meals
I will enjoy 2 meatless meal(s) per day.
Energy
Switch to Cold Water
I will switch to washing my clothes in cold water, saving up to 1,600 lbs of C02 over the course of the next year.
---

This challenge has opened my eyes to so many new ways to be eco-friendly! :)