October 11 - October 25, 2017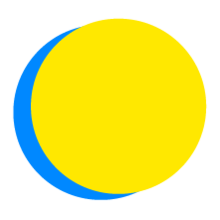 Nghi Le
POINTS TOTAL
0

TODAY

0

THIS WEEK

1,166

TOTAL
participant impact
UP TO

1.0

conversation

with a person

UP TO

20

gallons of water

have been saved

UP TO

4.0

letters or emails

sent to public officials or leaders

UP TO

20

miles

traveled by carpool

UP TO

30

miles

traveled by foot

UP TO

4.0

organic meals

consumed

UP TO

6.0

plastic bottles

not sent to the landfill

UP TO

211

pounds of CO2

have been saved
Water
5-Minute Showers
I will save up to 20 gallons (75 L) of water each day by taking 5-minute showers.
Community
Connect with a Nonprofit
I will connect with a local nonprofit, environmental or otherwise, and find out how I can get involved or become a member.
Water
Mulch the Base of Trees and Plants
I will prevent water runoff and increase absorbency.
Water
Install Greywater Catchment
I will install a greywater catchment system in my home.
Community
Host a House Party
I will host a house party to watch a movie or present a guest speaker on an environmental issue that matters to me.
Simplicity
Have a Garage Sale
I will have a group garage sale with friends, family, and/or neighbors.
Community
Write Letters or Emails
I will write 2 letter(s) or email(s) per day to a public official or company to advocate for planet-friendly policies or something else I believe in.
Water
Install a Low-Flow Showerhead
I will save up to 15 gallons (56 L) of water a day by installing a low-flow showerhead.
Community
Raise Money For a Nonprofit
I will raise money to support Northwest Earth Institute or another local nonprofit.
Community
Sign a Petition
I will sign a petition in support of an environmental or social initiative in my state.
Community
Express My Support
I will find out who in my state makes decisions that impact the environment and express my support for more environmental actions.
Water
Insulate Water Pipes and Water Heater
I will avoid wasting water while waiting for the shower or sink to heat up.
Community
Share My Actions
I will make my environmental actions visible with a lawn sign or bumper sticker, or by posting to my social media networks.
Water
Ditch the Lawn
I will replace my lawn with a drought-tolerant landscape and save the water, money, and time I used to spend cutting the grass.
Water
Collect Rain Water
I will create a rain garden or bioswale, or use rain barrels to collect water for outdoor watering needs.
Transportation
Walk Instead
I will walk 15 mile(s) per day instead of driving and avoid sending up to 36.17 lbs of CO2 into Earth's atmosphere.
Energy
Upgrade My Windows
I will upgrade the windows or weatherstripping in my home or office to reduce air leaks and save on energy costs.
Energy
Replace Manual Thermostats
I will replace manual thermostats with programmable ones.
Energy
Heat and Cool Naturally
I will naturally heat and cool my house, office, or dorm room by opening or closing my windows, curtains, and blinds, and by using fans.
Energy
Power Down the Computer
I will power down my computer and monitor when not using it for more than 2 hours, saving up to (1.1) lbs of CO2 per day that I do this.
Transportation
Drive Less
I will cut my car trip mileage by only taking necessary trips.
Energy
Install Alternative Energy
I will install alternative energy systems, such as solar electric systems or solar water heaters.
Transportation
Try Carpooling
I will commute by carpool 10 mile(s) per day and avoid sending up to 44.23 lbs of CO2 into Earth's atmosphere.
Energy
Choose Clean/Renewable Energy
I will sign up for my utility company's clean/renewable energy option.
Water
Use Reusable Bottles
I will use a reusable bottle and stop purchasing bottled water, saving 3 disposable plastic bottle(s) a day.
Health
Take Control
I will develop a plan with my medical professionals to achieve my best health and live my life to the fullest.
Health
Know My health
I will get my Core Four Biometrics tests (blood pressure, cholesterol, blood sugar and BMI).
Health
Go get a check up
I will make an appointment for my annual physical.
Food
Choose Organic Ingredients
I will enjoy 1 meal(s) cooked with organic ingredients per day.
Reflection, encouragement, and relationship building are all important aspects of getting a new habit to stick.
Share thoughts, encourage others, and reinforce positive new habits on the Feed.
To get started, share "your why." Why did you join the challenge and choose the actions you did?