October 11 - October 25, 2017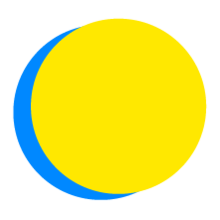 Alison Layman
Points Total
0

Today

0

This Week

345

Total
Participant Impact
up to

3.0

locally sourced meals

consumed

up to

1.0

outdoor meals

consumed

up to

10

minutes

not spent in front of a screen

up to

10

minutes

spent outdoors
Simplicity
Less Screen Time
I will replace 10 minute(s) of screen time per day with other activities.
Transportation
Conduct Virtual Meetings
I will not travel for meetings and will instead conduct them virtually.
Nature
Practice Gratitude for Earth
I will spend 10 minute(s) per day outside, practicing gratitude (prayer, meditation, journaling, etc.) for Earth and the nature surrounding me.
Nature
Eat Meals Outside
I will eat 1 meal(s) outside each day.
Nature
Enjoy the Sunrise/Sunset
I will enjoy the sunrise and/or sunset each day.
Simplicity
Disconnect from Email
I will disconnect from my email when not working or studying.
Water
Collect Rain Water
I will create a rain garden or bioswale, or use rain barrels to collect water for outdoor watering needs.
Health
Eliminate Toxic Plastics
I will avoid buying toxic plastics, including polycarbonate, polystyrene and polyvinyl.
Health
Know My health
I will get my Core Four Biometrics tests (blood pressure, cholesterol, blood sugar and BMI).
Community
Join my Neighborhood Association
I will join my neighborhood association or another local group.
Community
Express My Support
I will find out who in my state makes decisions that impact the environment and express my support for more environmental actions.
Food
Locally-Sourced Meals
I will source 1 meal(s) per day from local producers.
Create Your Own Action
Introduce media/business professionals to build collaboration
I saw a great video, https://www.youtube.com/watch?v=OuABgFsv5pw and am so inspired to share this message with more people that I'm introducing its creator to a big mover and shaker to get the word out.