October 11 - October 25, 2017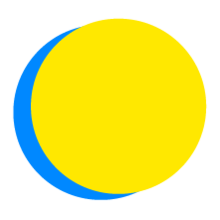 Sarah Laux
POINTS TOTAL
0

TODAY

0

THIS WEEK

450

TOTAL
Simplicity
Disconnect from Email
I will disconnect from my email when not working or studying.
Simplicity
De-Clutter My Home
I will de-clutter, clean, and donate or recycle unneeded items in my home.
Simplicity
Work-Life Balance
I will not work more than 8 hour days each day to practice work-life balance.
Simplicity
Buy Only What I Need
I will not buy anything except items required for health and safety.
Community
Express My Support
I will find out who in my state makes decisions that impact the environment and express my support for more environmental actions.
Health
Know My health
I will get my Core Four Biometrics tests (blood pressure, cholesterol, blood sugar and BMI).
Health
Happiness
I will write down three things every day for two weeks that I am grateful for, or send one email every day thanking or praising someone.
Health
PAID FAMILY LEAVE
I will learn about paid leave and its impact on health and wellness at a personal and societal level and how I can help advocate for paid leave in my company and at the national level.
Simplicity
Track my Purchases
I will maintain a record of all my purchases.
Health
Audit Toxic Cleaning Products in my Home
I will research toxic chemicals found in cleaning supplies and personal care products and remove them from my home.
Health
Support Pollution Reduction
I will learn about water and air quality issues in my area, how they are impacting human and environmental health, and how I can help.
Community
Raise Money For a Nonprofit
I will raise money to support Northwest Earth Institute or another local nonprofit.
Reflection, encouragement, and relationship building are all important aspects of getting a new habit to stick.
Share thoughts, encourage others, and reinforce positive new habits on the Feed.
To get started, share "your why." Why did you join the challenge and choose the actions you did?
---

I practiced some major self-care last night and floated at Harmony in Edwardsville. It was my 2nd time floating and I even fell asleep while floating in the water. It was a huge win for me in the "focus on health/self-care".