October 11 - October 25, 2017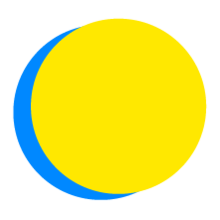 Maranda Knighten
Points Total
0

Today

0

This Week

770

Total
Participant Impact
up to

14

zero-waste meals

consumed

up to

3.0

lightbulbs

replaced

up to

45

disposable cups

not sent to the landfill

up to

90

plastic bottles

not sent to the landfill

up to

45

gallons of water

have been saved

up to

450

minutes

of additional sleep

up to

50

minutes

spent outdoors
Community
Share My Actions
I will make my environmental actions visible with a lawn sign or bumper sticker, or by posting to my social media networks.
Waste
Launch a Recycling Program
I will start a recycling program at my workplace or school. If a recycling program exists, I will advocate for ways to improve and expand it.
Community
Express My Support
I will find out who in my state makes decisions that impact the environment and express my support for more environmental actions.
Community
Volunteer in my Community
I will volunteer 5 hour(s) in my community.
Food
Buy From a Farmers Market
I will purchase produce and meat from a local farmers market or food co-op.
Water
Eco-friendly Gardening
I will plant native species, landscape with water-efficient plants, and use eco-friendly fertilizers.
Health
PAID FAMILY LEAVE
I will learn about paid leave and its impact on health and wellness at a personal and societal level and how I can help advocate for paid leave in my company and at the national level.
Energy
Choose LED Bulbs
I will replace 3 incandescent lightbulb(s) with Energy Star-certified LED bulbs, saving up to $14 per fixture per year.
Water
Fix Leaky Faucets
I will fix faucets or report leaky faucets to facilities that have been wasting up to 9 gallons (34 L) of water per faucet every day.
Food
Try a New Way to Prep
I will try a new method of food preparation, such as canning, pickling, or baking bread.
Health
Go get a check up
I will make an appointment for my annual physical.
Waste
Use a Reusable Water Bottle
I will keep 6 disposable plastic bottle(s) from entering the waste stream by using a reusable water bottle.
Food
Cook New Recipes
I will cook a new recipe every day that features organic and/or local ingredients.
Simplicity
Go for a Daily Walk
I will take a walk each day.
Health
Healthy Sleep
I will commit to getting 30 more minute(s) of sleep each night to achieve at least 7 hours per night.
Food
Weekly Meal Planning
I will reduce food waste and save money by planning a weekly menu, only buying the ingredients I need.
Food
Visit a Local Farm
I will visit a nearby farm to pick my own fruits and veggies.
Nature
Practice Gratitude for Earth
I will spend 10 minute(s) per day outside, practicing gratitude (prayer, meditation, journaling, etc.) for Earth and the nature surrounding me.
Health
Know My health
I will get my Core Four Biometrics tests (blood pressure, cholesterol, blood sugar and BMI).
Food
Zero-Waste Cooking
I will cook 1 meal(s) with zero waste each day.
Waste
Use a Reusable Mug
I will avoid sending 3 disposable cup(s) to the landfill per day by using a reusable mug.
Simplicity
De-Clutter My Home
I will de-clutter, clean, and donate or recycle unneeded items in my home.
Health
Take Control
I will develop a plan with my medical professionals to achieve my best health and live my life to the fullest.
Energy
Online Energy Audit
I will complete an online energy audit of my home, office, or dorm room and identify my next steps for saving energy.
Energy
Adjust the Thermostat
I will adjust my thermostat down 2 degrees from usual when I use the heat, and up 2 degrees when I use air conditioning.