October 11 - October 25, 2017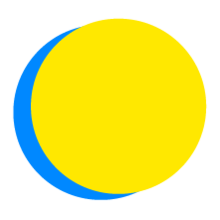 kaeli knight
Points Total
0

Today

0

This Week

1,196

Total
Participant Impact
up to

70

locally sourced meals

consumed

up to

5.0

lightbulbs

replaced

up to

700

minutes

not spent in front of a screen

up to

70

minutes

spent exercising

up to

1,750

minutes

spent outdoors
Simplicity
Organize a Course
I will organize NWEI's discussion course 'Voluntary Simplicity' with my family, friends, coworkers, or classmates.
Waste
Start Composting
I will start a compost collection at home, work, or school.
Energy
Switch to Cold Water
I will switch to washing my clothes in cold water, saving up to 1,600 lbs of C02 over the course of the next year.
Waste
Launch a Recycling Program
I will start a recycling program at my workplace or school. If a recycling program exists, I will advocate for ways to improve and expand it.
Food
Weekly Meal Planning
I will reduce food waste and save money by planning a weekly menu, only buying the ingredients I need.
Nature
Organize a Course
I will organize one of NWEI's discussion courses, such as 'Reconnecting with Earth', with my family, friends, coworkers, or classmates.
Energy
Choose LED Bulbs
I will replace 5 incandescent lightbulb(s) with Energy Star-certified LED bulbs, saving up to $14 per fixture per year.
Nature
Spend Time Outside
I will replace 50 minute(s) per day typically spent inside (computer time, watching television, etc.) with quality time outside.
Waste
Reduce Unwanted Mail
I will reduce the amount of unwanted mail I receive (catalogs, phone books, etc.).
Waste
Find Local Recycling Depots
I will find out where to recycle the recyclable items that I can't put in my curbside bin.
Waste
Complete a Recycler / Composter Training
I will sign up for a Recycler / Composter program in my area.
Nature
Explore My Area
I will explore at least one new hiking trail or nature walk in my area.
Energy
Use an Energy Meter
I will use an energy meter to monitor my energy use and identify opportunities to save power.
Simplicity
Limit Social Media
I will limit my social media use to once per day.
Nature
Do Nature Activities
I will engage in nature-based activities alone, or with my family, for 10 minute(s) each day. (This can be anything from going on a walk or hike, to noticing the leaves changing color, to reading a book with nature themes.)
Simplicity
Have a Garage Sale
I will have a group garage sale with friends, family, and/or neighbors.
Nature
Go for a Daily Walk
I will take a 5-minute walk outside each day.
Nature
Practice Gratitude for Earth
I will spend 60 minute(s) per day outside, practicing gratitude (prayer, meditation, journaling, etc.) for Earth and the nature surrounding me.
Waste
Visit a Waste Management Facility
I will visit a local dump/transfer station, material recovery facility, and/or landfill to learn about the waste stream.
Food
Buy From a Farmers Market
I will purchase produce and meat from a local farmers market or food co-op.
Simplicity
Disconnect from Email
I will disconnect from my email when not working or studying.
Food
Locally-Sourced Meals
I will source 5 meal(s) per day from local producers.
Energy
Upgrade Heating & Cooling Units
I will replace inefficient heating and cooling units.
Energy
Online Energy Audit
I will complete an online energy audit of my home, office, or dorm room and identify my next steps for saving energy.
Food
Animal Free Diet
I will adopt a diet free of animal products.
Nature
Join An Outdoor Project
I will join an outdoor restoration project in my community.
Energy
Replace Manual Thermostats
I will replace manual thermostats with programmable ones.
Simplicity
Less Screen Time
I will replace 50 minute(s) of screen time per day with other activities.
Waste
Go Paperless
I will reduce the amount of paper mail that I receive by opting into paperless billing and subscriptions.
Waste
Lobby for Reusables
I will lobby my workplace to have reusable dishes and silverware in order to minimize disposables.