October 11 - October 25, 2017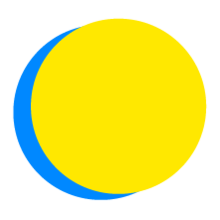 Andrew K
Points Total
0

Today

0

This Week

520

Total
Participant Impact
up to

203

pounds of CO2

have been saved

up to

28

meatless or vegan meals

consumed

up to

7

organic meals

consumed

up to

420

minutes

of additional sleep
Food
Eat Meatless Meals
I will enjoy 2 meatless meal(s) per day.
Transportation
Choose a Carbon Offset
If buying a plane ticket, I will also buy a carbon offset.
Energy
Upgrade My Windows
I will upgrade the windows or weatherstripping in my home or office to reduce air leaks and save on energy costs.
Waste
Buy Food And Water Only
I will not purchase anything but food and water during the Challenge.
Food
Say No to Seafood
I will not eat seafood.
Food
Visit a Local Farm
I will visit a nearby farm to pick my own fruits and veggies.
Health
Happiness
I will write down three things every day for two weeks that I am grateful for, or send one email every day thanking or praising someone.
Food
Animal Free Diet
I will adopt a diet free of animal products.
Health
Healthy Sleep
I will commit to getting 30 more minute(s) of sleep each night to achieve at least 7 hours per night.
Food
Cook New Recipes
I will cook a new recipe every day that features organic and/or local ingredients.
Food
100-Mile Diet
I'm up for a serious challenge! I will only eat food that has been raised and cultivated within a hundred-mile radius of where I live.
Waste
Buy in Bulk
I will only purchase bulk food items and avoid all single-package items.
Food
Advocate for More Food Options
I will advocate for local and/or organic food options at my school, grocery market, or workplace.
Food
Choose Organic Ingredients
I will enjoy 1 meal(s) cooked with organic ingredients per day.