October 11 - October 25, 2017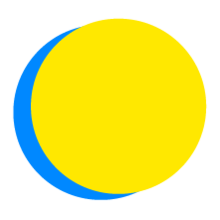 Britton Jorgensen
Points Total
0

Today

0

This Week

467

Total
Participant Impact
up to

60

organic meals

consumed

up to

42

whole food meals

consumed

up to

327

gallons of water

have been saved

up to

1,275

minutes

of additional sleep
Simplicity
De-Clutter My Home
I will de-clutter, clean, and donate or recycle unneeded items in my home.
Simplicity
Go for a Daily Walk
I will take a walk each day.
Health
Audit Toxic Cleaning Products in my Home
I will research toxic chemicals found in cleaning supplies and personal care products and remove them from my home.
Food
Whole Foods Diet
I will enjoy 3 meal(s) per day free of processed foods.
Water
Conserve Toilet Water
I will save up to 12 gallons (45 L) of water a day by flushing only when necessary.
Waste
Needs vs. Wants
I will adopt a "Needs Vs. Wants" approach and only buy things I need.
Water
Install a Low-Flow Showerhead
I will save up to 15 gallons (56 L) of water a day by installing a low-flow showerhead.
Community
Raise Money For a Nonprofit
I will raise money to support Northwest Earth Institute or another local nonprofit.
Food
Buy From a Farmers Market
I will purchase produce and meat from a local farmers market or food co-op.
Water
Brush My Teeth Without Running Water
I will save up to 8 gallons (30 L) of water each day by turning it off while brushing my teeth.
Food
Choose Organic Ingredients
I will enjoy 4 meal(s) cooked with organic ingredients per day.
Nature
Leave No Trace
I will practice the seven principles of leave no trace when doing nature activities alone or with family and friends.
Health
Healthy Sleep
I will commit to getting 85 more minute(s) of sleep each night to achieve at least 7 hours per night.
Health
Go get a check up
I will make an appointment for my annual physical.
Waste
Recycle Everything I Can
I will recycle all materials that are accepted by local haulers or drop stations in my community.