October 11 - October 25, 2017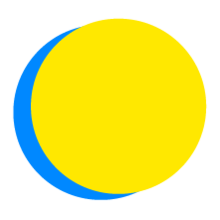 michelle huss
Points Total
0

Today

0

This Week

485

Total
Participant Impact
up to

30

meatless or vegan meals

consumed

up to

27

whole food meals

consumed

up to

4.4

pounds of CO2

have been saved

up to

80

gallons of water

have been saved

up to

120

minutes

spent exercising

up to

210

minutes

of additional sleep
Energy
Power Down the Computer
I will power down my computer and monitor when not using it for more than 2 hours, saving up to (1.1) lbs of CO2 per day that I do this.
Energy
Turn it off
I will keep lights, electronics, and appliances turned off when not using them.
Energy
Adjust the Thermostat
I will adjust my thermostat down 2 degrees from usual when I use the heat, and up 2 degrees when I use air conditioning.
Energy
Switch to Cold Water
I will switch to washing my clothes in cold water, saving up to 1,600 lbs of C02 over the course of the next year.
Energy
Choose Clean/Renewable Energy
I will sign up for my utility company's clean/renewable energy option.
Health
Go get a check up
I will make an appointment for my annual physical.
Health
Healthy Sleep
I will commit to getting 30 more minute(s) of sleep each night to achieve at least 7 hours per night.
Food
Whole Foods Diet
I will enjoy 3 meal(s) per day free of processed foods.
Health
Exercise Daily
I will exercise daily for 15 minute(s) per day for two weeks.
Water
5-Minute Showers
I will save up to 20 gallons (75 L) of water each day by taking 5-minute showers.
Health
Avoid refined sugar
I will adopt a diet free of refined sugars, which eliminates sweetened beverages, candy, and processed foods.
Food
Eat Meatless Meals
I will enjoy 3 meatless meal(s) per day.
Water
Eco-friendly Gardening
I will plant native species, landscape with water-efficient plants, and use eco-friendly fertilizers.
Food
Weekly Meal Planning
I will reduce food waste and save money by planning a weekly menu, only buying the ingredients I need.
Food
Buy From a Farmers Market
I will purchase produce and meat from a local farmers market or food co-op.
Water
Install Greywater Catchment
I will install a greywater catchment system in my home.
Water
Mulch the Base of Trees and Plants
I will prevent water runoff and increase absorbency.