October 11 - October 25, 2017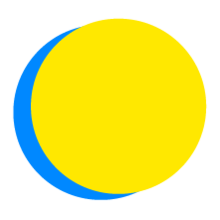 Ben Holzer
"moving forward one step at a time with a smaller footprint each step"
Points Total
0

Today

0

This Week

98

Total
Participant Impact
up to

16

gallons of water

have been saved

up to

20

minutes

spent exercising

up to

75

minutes

of additional sleep
Simplicity
Limit Social Media
I will limit my social media use to once per day.
Simplicity
Eat Mindfully
I will eat all of my meals without distractions, e.g., phone, computer, TV, or newspaper.
Simplicity
De-Clutter My Home
I will de-clutter, clean, and donate or recycle unneeded items in my home.
Health
Exercise Daily
I will exercise daily for 10 minute(s) per day for two weeks.
Community
Help Others
I will offer to help 2 person(s) who are in need each day.
Health
Healthy Sleep
I will commit to getting 25 more minute(s) of sleep each night to achieve at least 7 hours per night.
Water
Brush My Teeth Without Running Water
I will save up to 8 gallons (30 L) of water each day by turning it off while brushing my teeth.
---

My bedroom is decluttered and even rearranged!  I needed some change and thanks to eco challenge I am improving areas of my life in a fun and proactive way!

---

Instead of setting my alarm 20 minutes earlier than I want to get out of bed just so I can hit snooze a couple times, I am going to make a point of not hitting snooze at all.  I will use that "snooze time" to get 20 minutes of more sleep.  I never actually fall back asleep after hitting my snooze button, so I feel this is a good challenge for me.  Also, at night when I am contemplating going to bed, I won't think twice.  That should save me at least five or ten minutes.  If and when I start asking myself, "should I go to bed yet?" it means I am getting tired and my answer should  be "yes" anyways!