October 11 - October 25, 2017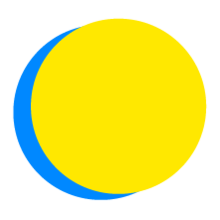 Cara Hohenstein
Points Total
0

Today

0

This Week

248

Total
Simplicity
De-Clutter My Home
I will de-clutter, clean, and donate or recycle unneeded items in my home.
Waste
Personal Waste Audit
I will collect all of my unrecyclable, non-compostable trash to raise my awareness of how much I send to the landfill.
Food
Buy From a Farmers Market
I will purchase produce and meat from a local farmers market or food co-op.
---

For the EcoChallenge I have been inspecting our garbage cans each day and food packaging waste is by far our #1 issue.  This experience has inspired me to cook more from scratch.  A win for the environment and a win for our health. 

---

Cleared another area today. Found items to donate and organized it so that we won't accidentally buy items we already own. 

---

I've been inventorying our family's garbage each evening.  I can't believe the amount of food packaging garbage that we create.  This weekend I am going to make more of an effort to purchase food that isn't overly packaged.  It's going to mean more in meal prep time, but well worth the effort.