October 11 - October 25, 2017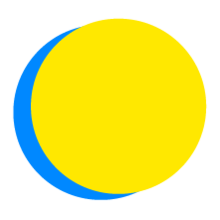 Danelle Hauther
Points Total
0

Today

0

This Week

615

Total
Participant Impact
up to

15

whole food meals

consumed

up to

16

pounds of CO2

have been saved

up to

450

minutes

spent exercising

up to

330

minutes

spent outdoors
Energy
Online Energy Audit
I will complete an online energy audit of my home, office, or dorm room and identify my next steps for saving energy.
Waste
Buy Food And Water Only
I will not purchase anything but food and water during the Challenge.
Energy
Power Down the Computer
I will power down my computer and monitor when not using it for more than 2 hours, saving up to (1.1) lbs of CO2 per day that I do this.
Simplicity
De-Clutter My Home
I will de-clutter, clean, and donate or recycle unneeded items in my home.
Nature
Do Nature Activities
I will engage in nature-based activities alone, or with my family, for 15 minute(s) each day. (This can be anything from going on a walk or hike, to noticing the leaves changing color, to reading a book with nature themes.)
Food
Whole Foods Diet
I will enjoy 1 meal(s) per day free of processed foods.
Nature
Explore My Area
I will explore at least one new hiking trail or nature walk in my area.
Nature
Join An Outdoor Project
I will join an outdoor restoration project in my community.
Food
Plant an Herb Garden
I will plant an herb garden in my home, workplace, or dorm room.
Energy
Adjust the Thermostat
I will adjust my thermostat down 2 degrees from usual when I use the heat, and up 2 degrees when I use air conditioning.
Nature
Have Meetings Outside
I will schedule 15 minute(s) of work meetings or phone calls outside each day.
Food
Buy From a Farmers Market
I will purchase produce and meat from a local farmers market or food co-op.
Water
Eco-friendly Gardening
I will plant native species, landscape with water-efficient plants, and use eco-friendly fertilizers.
Food
Visit a Local Farm
I will visit a nearby farm to pick my own fruits and veggies.
Waste
Needs vs. Wants
I will adopt a "Needs Vs. Wants" approach and only buy things I need.
Health
Exercise Daily
I will exercise daily for 30 minute(s) per day for two weeks.
Nature
Practice Gratitude for Earth
I will spend 15 minute(s) per day outside, practicing gratitude (prayer, meditation, journaling, etc.) for Earth and the nature surrounding me.