October 11 - October 25, 2017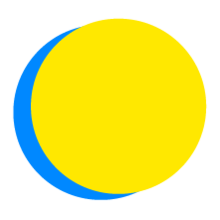 Marsha Hanchrow
Points Total
0

Today

0

This Week

130

Total
Food
Join a Local CSA
I will sign up for a local CSA (Consumer-supported Agriculture).
Food
Buy From a Farmers Market
I will purchase produce and meat from a local farmers market or food co-op.
---

Didn't sign up for a CSA or go to a farmers' market today, but did both as recently as I could. My summer CSA subscription finished up on Saturday, and I bought foraged mushrooms at the farmers' market yesterday. I'm backdating my good behavior - which I didn't consider anything but selfish behavior. I have a sneaking suspicion that if a selfish behavior is considered a social good, then one must be doing something right.

---

Wait - someone mentioned sauerkraut, and I signed up because I've got a gallon jar currently bubbling on my back porch. Fermentation counts? Cool. Just say no to vinegar pickles.