October 11 - October 25, 2017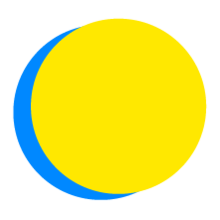 Lisa Hafner
POINTS TOTAL
0

TODAY

0

THIS WEEK

586

TOTAL
participant impact
UP TO

480

gallons of water

have been saved

UP TO

36

meatless or vegan meals

consumed

UP TO

65

miles

traveled by carpool

UP TO

300

minutes

of additional sleep

UP TO

450

minutes

spent exercising

UP TO

208

pounds of CO2

have been saved

UP TO

15

more servings

of fruits and vegetables
Food
Say No to Seafood
I will not eat seafood.
Food
Eat Meatless Meals
I will enjoy 3 meatless meal(s) per day.
Transportation
Work from Home
I will work from home 3 day(s) to avoid my commute's carbon output.
Health
Go get a check up
I will make an appointment for my annual physical.
Health
More Fruits and Veggies
I will eat a heart healthy diet by adding 1 cups of fruits and vegetables each day to achieve at least 4 cups per day.
Energy
Disable Screen Savers
I will disable screen savers and will put the computer to sleep instead, saving up to 28% more energy.
Food
Buy From a Farmers Market
I will purchase produce and meat from a local farmers market or food co-op.
Water
Install a Low-Flow Showerhead
I will save up to 15 gallons (56 L) of water a day by installing a low-flow showerhead.
Health
Take Control
I will develop a plan with my medical professionals to achieve my best health and live my life to the fullest.
Food
Try a New Way to Prep
I will try a new method of food preparation, such as canning, pickling, or baking bread.
Transportation
Try Carpooling
I will commute by carpool 5 mile(s) per day and avoid sending up to 10.06 lbs of CO2 into Earth's atmosphere.
Waste
Reduce Unwanted Mail
I will reduce the amount of unwanted mail I receive (catalogs, phone books, etc.).
Food
Weekly Meal Planning
I will reduce food waste and save money by planning a weekly menu, only buying the ingredients I need.
Health
Eliminate Toxic Plastics
I will avoid buying toxic plastics, including polycarbonate, polystyrene and polyvinyl.
Health
Healthy Sleep
I will commit to getting 30 more minute(s) of sleep each night to achieve at least 7 hours per night.
Water
Brush My Teeth Without Running Water
I will save up to 8 gallons (30 L) of water each day by turning it off while brushing my teeth.
Health
Exercise Daily
I will exercise daily for 30 minute(s) per day for two weeks.
Water
Conserve Toilet Water
I will save up to 12 gallons (45 L) of water a day by flushing only when necessary.
Reflection, encouragement, and relationship building are all important aspects of getting a new habit to stick.
Share thoughts, encourage others, and reinforce positive new habits on the Feed.
To get started, share "your why." Why did you join the challenge and choose the actions you did?