October 11 - October 25, 2017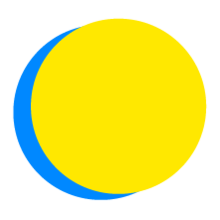 srinivaskumar goud
Points Total
0

Today

0

This Week

70

Total
Participant Impact
up to

840

minutes

spent outdoors

up to

1

pounds of paper

have been saved

up to

0

gallons of water

have been saved
Waste
Reduce Unwanted Mail
I will reduce the amount of unwanted mail I receive (catalogs, phone books, etc.).
Waste
Carry my Trash
I will carry all of my unrecyclable, non-compostable trash with me to raise my awareness of how much I send to the landfill.
Simplicity
Eat Mindfully
I will eat all of my meals without distractions, e.g., phone, computer, TV, or newspaper.
Nature
Spend Time Outside
I will replace 120 minute(s) per day typically spent inside (computer time, watching television, etc.) with quality time outside.
Waste
Choose Two-Sided Printing
I will save up to .21 lbs (.09 kg) of paper per day by switching from one-sided printing to two-sided.
Nature
Join An Outdoor Project
I will join an outdoor restoration project in my community.
Water
Ditch the Lawn
I will replace my lawn with a drought-tolerant landscape and save the water, money, and time I used to spend cutting the grass.
Energy
Heat and Cool Naturally
I will naturally heat and cool my house, office, or dorm room by opening or closing my windows, curtains, and blinds, and by using fans.
Water
Insulate Water Pipes and Water Heater
I will avoid wasting water while waiting for the shower or sink to heat up.
Energy
Turn it off
I will keep lights, electronics, and appliances turned off when not using them.
Transportation
Car Share
I will sign up for a car-sharing service, or organize car sharing with my neighbors, to cut down on the number of vehicles on the road.
Energy
Consider Switching to an Electric Vehicle
I will research or test drive an electric car or bike.
Waste
Buy in Bulk
I will only purchase bulk food items and avoid all single-package items.
Simplicity
Limit Social Media
I will limit my social media use to once per day.
Food
100-Mile Diet
I'm up for a serious challenge! I will only eat food that has been raised and cultivated within a hundred-mile radius of where I live.
Food
Watch a Documentary
I will watch a documentary film about food with family and friends and talk about what we learned.
Waste
Needs vs. Wants
I will adopt a "Needs Vs. Wants" approach and only buy things I need.
Energy
Switch to Cold Water
I will switch to washing my clothes in cold water, saving up to 1,600 lbs of C02 over the course of the next year.
Transportation
Advocate for Greener Vehicles
I will assess the vehicles used by my company or college and advocate for a purchasing policy focused on fuel-efficient vehicles.
Water
Install a Toilet Tank Bank
I will reduce the amount of water flushed and save up to 11 gallons (41 L) of water per day by installing a toilet tank bank.
Water
Collect Rain Water
I will create a rain garden or bioswale, or use rain barrels to collect water for outdoor watering needs.
Water
Eco-friendly Gardening
I will plant native species, landscape with water-efficient plants, and use eco-friendly fertilizers.
Energy
Upgrade My Windows
I will upgrade the windows or weatherstripping in my home or office to reduce air leaks and save on energy costs.