October 11 - October 25, 2017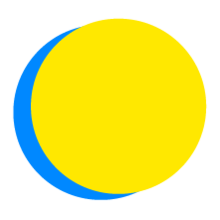 Beau Gants
Points Total
0

Today

0

This Week

10

Total
Health
Healthy Sleep
I will commit to getting 45 more minute(s) of sleep each night to achieve at least 7 hours per night.
Health
Support Pollution Reduction
I will learn about water and air quality issues in my area, how they are impacting human and environmental health, and how I can help.
Food
Eat Meatless Meals
I will enjoy 2 meatless meal(s) per day.
Transportation
Use Public Transit
I will use public transit 10 mile(s) per day and avoid sending up to 1.64 lbs of CO2 into Earth's atmosphere.
---

I learned a lot from this challenge and our Cycles of Sustainability class. For each of the essays we had, I chose a challenge that related to it. For example, on the agricultural essay, I wrote about Concentrated Animal Feed Operations, then I challenged myself to eat two less meat meals that week. I will continue to challenge myself to help the environment, specifically with carbon reduction.

---

This week I am looking forward to adding a couple more minutes of sleep to my schedule. I also look forward to seeing what kind of impact I can make on pollution.

---

This challenge helped me learn a lot about CO2 reduction. I learned that something as simple as riding the bus to school can help decrease CO2 drastically. One thing I was not expecting to earn from this challenge was the mastery of bus routes. I now feel very comfortable riding the bus to virtually any destination.