October 11 - October 25, 2017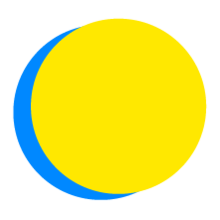 ayub Farah
Points Total
0

Today

0

This Week

350

Total
Participant Impact
up to

2.0

meatless or vegan meals

consumed

up to

4.0

organic meals

consumed
Food
Cook New Recipes
I will cook a new recipe every day that features organic and/or local ingredients.
Food
Plant an Herb Garden
I will plant an herb garden in my home, workplace, or dorm room.
Food
Join a Local CSA
I will sign up for a local CSA (Consumer-supported Agriculture).
Food
Weekly Meal Planning
I will reduce food waste and save money by planning a weekly menu, only buying the ingredients I need.
Food
Animal Free Diet
I will adopt a diet free of animal products.
Food
Choose Organic Ingredients
I will enjoy 1 meal(s) cooked with organic ingredients per day.
Food
Visit a Local Farm
I will visit a nearby farm to pick my own fruits and veggies.
Food
Locally-Sourced Meals
I will source 1 meal(s) per day from local producers.
Food
Try a New Way to Prep
I will try a new method of food preparation, such as canning, pickling, or baking bread.
Food
Watch a Documentary
I will watch a documentary film about food with family and friends and talk about what we learned.
Food
Zero-Waste Cooking
I will cook 1 meal(s) with zero waste each day.
Food
Eat Meatless Meals
I will enjoy 1 meatless meal(s) per day.
Food
Advocate for More Food Options
I will advocate for local and/or organic food options at my school, grocery market, or workplace.
Food
Whole Foods Diet
I will enjoy 1 meal(s) per day free of processed foods.
Food
Say No to Seafood
I will not eat seafood.
Food
Smart Seafood Choices
I will visit seafoodwatch.org or download the app and commit to making better seafood choices for a healthier ocean.
Food
Buy From a Farmers Market
I will purchase produce and meat from a local farmers market or food co-op.