October 11 - October 25, 2017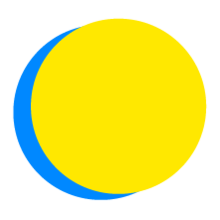 Nick Dikas
Points Total
0

Today

0

This Week

327

Total
Participant Impact
up to

6.8

pounds of CO2

have been saved

up to

1.4

pounds

waste composted

up to

30

minutes

of additional sleep
Simplicity
De-Clutter My Home
I will de-clutter, clean, and donate or recycle unneeded items in my home.
Transportation
Advocate for Greener Vehicles
I will assess the vehicles used by my company or college and advocate for a purchasing policy focused on fuel-efficient vehicles.
Health
Eliminate Toxic Plastics
I will avoid buying toxic plastics, including polycarbonate, polystyrene and polyvinyl.
Food
Smart Seafood Choices
I will visit seafoodwatch.org or download the app and commit to making better seafood choices for a healthier ocean.
Waste
Compost Food Waste
I will avoid sending up to .69 lbs (.31 kg) of food waste to the landfill per day by composting my food or learning how to.
Community
Share My Actions
I will make my environmental actions visible with a lawn sign or bumper sticker, or by posting to my social media networks.
Energy
Power Down the Computer
I will power down my computer and monitor when not using it for more than 2 hours, saving up to (1.1) lbs of CO2 per day that I do this.
Waste
Reduce Unwanted Mail
I will reduce the amount of unwanted mail I receive (catalogs, phone books, etc.).
Transportation
Drive Less
I will cut my car trip mileage by only taking necessary trips.
Health
Healthy Sleep
I will commit to getting 30 more minute(s) of sleep each night to achieve at least 7 hours per night.
Food
Watch a Documentary
I will watch a documentary film about food with family and friends and talk about what we learned.
---

Already wrote Transportation Services to encourage purchasing plug-in gas/electric hybrid and all-electric vehicles going forward.  This is fun and empowering!  I love that the Penn State administration and community is so sustainability-minded and look forward to taking on this challenge with all of you.

---

Awesome! Please keep us updated on what they respond :)