October 11 - October 25, 2017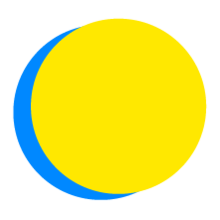 Holly Denman
Points Total
0

Today

0

This Week

180

Total
Participant Impact
up to

2.0

locally sourced meals

consumed
Waste
Personal Waste Audit
I will collect all of my unrecyclable, non-compostable trash to raise my awareness of how much I send to the landfill.
Food
100-Mile Diet
I'm up for a serious challenge! I will only eat food that has been raised and cultivated within a hundred-mile radius of where I live.
Waste
Compost Food Waste
I will avoid sending up to .69 lbs (.31 kg) of food waste to the landfill per day by composting my food or learning how to.
Water
Install a Toilet Tank Bank
I will reduce the amount of water flushed and save up to 11 gallons (41 L) of water per day by installing a toilet tank bank.
Health
Support Pollution Reduction
I will learn about water and air quality issues in my area, how they are impacting human and environmental health, and how I can help.
Nature
Keep a Nature Journal
I will journal each day about my experiences in nature.
Waste
Complete a Recycler / Composter Training
I will sign up for a Recycler / Composter program in my area.
Energy
Consider Switching to an Electric Vehicle
I will research or test drive an electric car or bike.
Food
Watch a Documentary
I will watch a documentary film about food with family and friends and talk about what we learned.
Food
Locally-Sourced Meals
I will source 2 meal(s) per day from local producers.
Waste
Avoid Disposables
I will not use any disposable plates, cups, or utensils.
Waste
Find Local Recycling Depots
I will find out where to recycle the recyclable items that I can't put in my curbside bin.
Waste
Needs vs. Wants
I will adopt a "Needs Vs. Wants" approach and only buy things I need.
Waste
Buy Food And Water Only
I will not purchase anything but food and water during the Challenge.
Water
Collect Rain Water
I will create a rain garden or bioswale, or use rain barrels to collect water for outdoor watering needs.
Food
Zero-Waste Cooking
I will cook 1 meal(s) with zero waste each day.
Food
Visit a Local Farm
I will visit a nearby farm to pick my own fruits and veggies.
Health
Audit Toxic Cleaning Products in my Home
I will research toxic chemicals found in cleaning supplies and personal care products and remove them from my home.
Energy
Online Energy Audit
I will complete an online energy audit of my home, office, or dorm room and identify my next steps for saving energy.
Food
Join a Local CSA
I will sign up for a local CSA (Consumer-supported Agriculture).
Waste
Start Composting
I will start a compost collection at home, work, or school.
Food
Smart Seafood Choices
I will visit seafoodwatch.org or download the app and commit to making better seafood choices for a healthier ocean.
---

For the past week I have been caring for my school age grandchildren and I am appalled at how little they know about conservation,  renewable energy, or food waste. While I have been slow on the goals I set, I have spoken ad naseum about turning off lights, not wasting food and effects of climate change. Most of is going right over their head and they tell me none of it is discussed in school. I have managed to buy no extra food, eat leftovers and recycle some jars into Halloween art projects. This should be easier with children, not harder! 

---

I really appreciate that you are doing this with your grandkids! As they repeatedly see the impact that those small things can do, it will make a difference with how they see things. Thank you for your example!

---

A big project for me this year was our parish garden since I knew  nothing about gardens or plants. I have learned a lot about myself in the process.