October 11 - October 25, 2017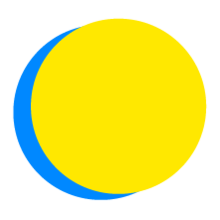 Nick Davis
Points Total
0

Today

0

This Week

887

Total
Participant Impact
up to

20

disposable cups

not sent to the landfill

up to

2.8

pounds

waste composted

up to

280

gallons of water

have been saved

up to

80

minutes

spent exercising

up to

9.0

conversations

with people

up to

2.0

hours

volunteered

up to

160

minutes

spent outdoors
Waste
Start Composting
I will start a compost collection at home, work, or school.
Health
Audit Toxic Cleaning Products in my Home
I will research toxic chemicals found in cleaning supplies and personal care products and remove them from my home.
Waste
Go Paperless
I will reduce the amount of paper mail that I receive by opting into paperless billing and subscriptions.
Nature
Go for a Daily Walk
I will take a 20-minute walk outside each day.
Waste
Visit a Waste Management Facility
I will visit a local dump/transfer station, material recovery facility, and/or landfill to learn about the waste stream.
Simplicity
Support a Sharing Economy
I will create or support a sharing economy with family, friends, and neighbors.
Nature
Practice Gratitude for Earth
I will spend 20 minute(s) per day outside, practicing gratitude (prayer, meditation, journaling, etc.) for Earth and the nature surrounding me.
Health
PAID FAMILY LEAVE
I will learn about paid leave and its impact on health and wellness at a personal and societal level and how I can help advocate for paid leave in my company and at the national level.
Community
Connect with a Nonprofit
I will connect with a local nonprofit, environmental or otherwise, and find out how I can get involved or become a member.
Health
Support Pollution Reduction
I will learn about water and air quality issues in my area, how they are impacting human and environmental health, and how I can help.
Simplicity
Buy Only What I Need
I will not buy anything except items required for health and safety.
Simplicity
Work-Life Balance
I will not work more than 8 hour days each day to practice work-life balance.
Waste
Use a Reusable Mug
I will avoid sending 5 disposable cup(s) to the landfill per day by using a reusable mug.
Community
Host a House Party
I will host a house party to watch a movie or present a guest speaker on an environmental issue that matters to me.
Community
Express My Support
I will find out who in my state makes decisions that impact the environment and express my support for more environmental actions.
Community
Volunteer in my Community
I will volunteer 2 hour(s) in my community.
Waste
Reduce Unwanted Mail
I will reduce the amount of unwanted mail I receive (catalogs, phone books, etc.).
Waste
Find Local Recycling Depots
I will find out where to recycle the recyclable items that I can't put in my curbside bin.
Health
Take Control
I will develop a plan with my medical professionals to achieve my best health and live my life to the fullest.
Waste
Compost Food Waste
I will avoid sending up to .69 lbs (.31 kg) of food waste to the landfill per day by composting my food or learning how to.
Energy
Turn it off
I will keep lights, electronics, and appliances turned off when not using them.
Energy
Consider Switching to an Electric Vehicle
I will research or test drive an electric car or bike.
Water
Fix Leaky Faucets
I will fix faucets or report leaky faucets to facilities that have been wasting up to 9 gallons (34 L) of water per faucet every day.
Water
Install a Toilet Tank Bank
I will reduce the amount of water flushed and save up to 11 gallons (41 L) of water per day by installing a toilet tank bank.
Water
5-Minute Showers
I will save up to 20 gallons (75 L) of water each day by taking 5-minute showers.
Energy
Adjust the Thermostat
I will adjust my thermostat down 2 degrees from usual when I use the heat, and up 2 degrees when I use air conditioning.
Water
Mulch the Base of Trees and Plants
I will prevent water runoff and increase absorbency.