October 11 - October 25, 2017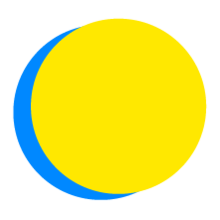 Carrie Crowell
Points Total
0

Today

0

This Week

649

Total
Participant Impact
up to

900

minutes

not spent in front of a screen

up to

140

minutes

spent exercising

up to

840

minutes

of additional sleep

up to

28

more servings

of fruits and vegetables

up to

100

minutes

spent outdoors
Energy
Upgrade Heating & Cooling Units
I will replace inefficient heating and cooling units.
Energy
Consider Switching to an Electric Vehicle
I will research or test drive an electric car or bike.
Energy
Heat and Cool Naturally
I will naturally heat and cool my house, office, or dorm room by opening or closing my windows, curtains, and blinds, and by using fans.
Energy
Disable Screen Savers
I will disable screen savers and will put the computer to sleep instead, saving up to 28% more energy.
Energy
Choose Clean/Renewable Energy
I will sign up for my utility company's clean/renewable energy option.
Food
Buy From a Farmers Market
I will purchase produce and meat from a local farmers market or food co-op.
Health
Know My health
I will get my Core Four Biometrics tests (blood pressure, cholesterol, blood sugar and BMI).
Nature
Explore My Area
I will explore at least one new hiking trail or nature walk in my area.
Food
Visit a Local Farm
I will visit a nearby farm to pick my own fruits and veggies.
Health
Go get a check up
I will make an appointment for my annual physical.
Health
Exercise Daily
I will exercise daily for 10 minute(s) per day for two weeks.
Simplicity
Less Screen Time
I will replace 60 minute(s) of screen time per day with other activities.
Health
Take Control
I will develop a plan with my medical professionals to achieve my best health and live my life to the fullest.
Health
More Fruits and Veggies
I will eat a heart healthy diet by adding 2 cups of fruits and vegetables each day to achieve at least 4 cups per day.
Health
Healthy Sleep
I will commit to getting 60 more minute(s) of sleep each night to achieve at least 7 hours per night.
Simplicity
De-Clutter My Home
I will de-clutter, clean, and donate or recycle unneeded items in my home.
Nature
Practice Gratitude for Earth
I will spend 10 minute(s) per day outside, practicing gratitude (prayer, meditation, journaling, etc.) for Earth and the nature surrounding me.
Nature
Enjoy the Sunrise/Sunset
I will enjoy the sunrise and/or sunset each day.
Health
Avoid refined sugar
I will adopt a diet free of refined sugars, which eliminates sweetened beverages, candy, and processed foods.
Health
Happiness
I will write down three things every day for two weeks that I am grateful for, or send one email every day thanking or praising someone.