October 11 - October 25, 2017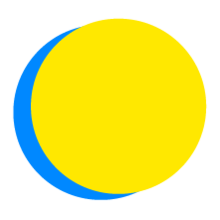 Juliana Court
Points Total
0

Today

0

This Week

192

Total
Participant Impact
up to

10

whole food meals

consumed

up to

64

gallons of water

have been saved

up to

14

more servings

of fruits and vegetables
Water
Brush My Teeth Without Running Water
I will save up to 8 gallons (30 L) of water each day by turning it off while brushing my teeth.
Food
Whole Foods Diet
I will enjoy 1 meal(s) per day free of processed foods.
Health
More Fruits and Veggies
I will eat a heart healthy diet by adding 2 cups of fruits and vegetables each day to achieve at least 4 cups per day.
Health
Go get a check up
I will make an appointment for my annual physical.
---

Today I made a smoothie that was so good!  Like a pb and jelly with chocolate :)
1 - 1 1/4 C frozen mixed berries
about 1 cup almond milk
1TBS peanut butter
1 scoop of chocolate protein powder
I would have added a banana and maybe spinach but I was out.

Tonight i'm making loaded baked potato.  Not the healthiest but cheap and potatoes are a veggie after all...lol

---

Today is so far more successful.  Fiance made am aweaome veggie omelette and then we are going to go grocery shopping later :)  I also have been turning off the water when I brush my teeth.
You guys this is so easy!  Join up and do what you can :)

---

This week is tough.  I feel I don't have enough time to cook healthy meals so of course I result to fast and cheap.  Why does a salad cost $7 and a burger $1?  I hope the week gets easier.

---

Why don't you try meal prepping or finding a local restaurant usually they have reasonable prices