October 11 - October 25, 2017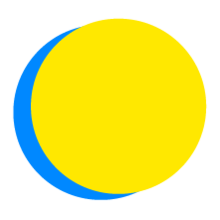 Rick Cornell
Points Total
0

Today

0

This Week

1,201

Total
Participant Impact
up to

24

whole food meals

consumed

up to

120

miles

traveled by bike

up to

103

pounds of CO2

have been saved

up to

0.0

gallons of water

have been saved

up to

480

minutes

spent exercising

up to

8.0

more servings

of fruits and vegetables

up to

2.0

conversations

with people

up to

5.0

hours

volunteered
Community
Volunteer in my Community
I will volunteer 5 hour(s) in my community.
Community
Host a House Party
I will host a house party to watch a movie or present a guest speaker on an environmental issue that matters to me.
Water
Install a Toilet Tank Bank
I will reduce the amount of water flushed and save up to 11 gallons (41 L) of water per day by installing a toilet tank bank.
Community
Join my Neighborhood Association
I will join my neighborhood association or another local group.
Health
Go get a check up
I will make an appointment for my annual physical.
Water
Collect Rain Water
I will create a rain garden or bioswale, or use rain barrels to collect water for outdoor watering needs.
Community
Share My Actions
I will make my environmental actions visible with a lawn sign or bumper sticker, or by posting to my social media networks.
Waste
Lobby for Reusables
I will lobby my workplace to have reusable dishes and silverware in order to minimize disposables.
Water
Ditch the Lawn
I will replace my lawn with a drought-tolerant landscape and save the water, money, and time I used to spend cutting the grass.
Community
Connect with a Nonprofit
I will connect with a local nonprofit, environmental or otherwise, and find out how I can get involved or become a member.
Water
Mulch the Base of Trees and Plants
I will prevent water runoff and increase absorbency.
Water
Fix Leaky Faucets
I will fix faucets or report leaky faucets to facilities that have been wasting up to 9 gallons (34 L) of water per faucet every day.
Community
Express My Support
I will find out who in my state makes decisions that impact the environment and express my support for more environmental actions.
Water
Insulate Water Pipes and Water Heater
I will avoid wasting water while waiting for the shower or sink to heat up.
Community
Raise Money For a Nonprofit
I will raise money to support Northwest Earth Institute or another local nonprofit.
Waste
Find Local Recycling Depots
I will find out where to recycle the recyclable items that I can't put in my curbside bin.
Water
Install Greywater Catchment
I will install a greywater catchment system in my home.
Waste
Visit a Waste Management Facility
I will visit a local dump/transfer station, material recovery facility, and/or landfill to learn about the waste stream.
Water
Install a Low-Flow Showerhead
I will save up to 15 gallons (56 L) of water a day by installing a low-flow showerhead.
Health
Audit Toxic Cleaning Products in my Home
I will research toxic chemicals found in cleaning supplies and personal care products and remove them from my home.
Health
Exercise Daily
I will exercise daily for 60 minute(s) per day for two weeks.
Health
Avoid refined sugar
I will adopt a diet free of refined sugars, which eliminates sweetened beverages, candy, and processed foods.
Health
Happiness
I will write down three things every day for two weeks that I am grateful for, or send one email every day thanking or praising someone.
Food
Whole Foods Diet
I will enjoy 3 meal(s) per day free of processed foods.
Transportation
Go by Bike
I will commute by bike 15 mile(s) per day and avoid sending up to (___) lbs of CO2 into Earth's atmosphere.
Health
More Fruits and Veggies
I will eat a heart healthy diet by adding 1 cups of fruits and vegetables each day to achieve at least 4 cups per day.
Food
Weekly Meal Planning
I will reduce food waste and save money by planning a weekly menu, only buying the ingredients I need.