October 11 - October 25, 2017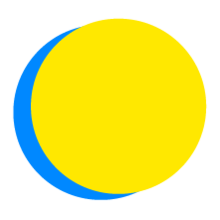 Alyssa Clifford
Points Total
0

Today

0

This Week

25

Total
Food
Try a New Way to Prep
I will try a new method of food preparation, such as canning, pickling, or baking bread.
Waste
Needs vs. Wants
I will adopt a "Needs Vs. Wants" approach and only buy things I need.
Health
Healthy Sleep
I will commit to getting 7 more minute(s) of sleep each night to achieve at least 7 hours per night.
Energy
Disable Screen Savers
I will disable screen savers and will put the computer to sleep instead, saving up to 28% more energy.
Food
Weekly Meal Planning
I will reduce food waste and save money by planning a weekly menu, only buying the ingredients I need.
Health
Eliminate Toxic Plastics
I will avoid buying toxic plastics, including polycarbonate, polystyrene and polyvinyl.
Energy
Turn it off
I will keep lights, electronics, and appliances turned off when not using them.
Energy
Adjust the Thermostat
I will adjust my thermostat down 2 degrees from usual when I use the heat, and up 2 degrees when I use air conditioning.
Waste
Go Paperless
I will reduce the amount of paper mail that I receive by opting into paperless billing and subscriptions.
Water
5-Minute Showers
I will save up to 20 gallons (75 L) of water each day by taking 5-minute showers.