October 11 - October 25, 2017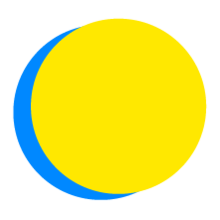 Shannon Carruyo
Points Total
0

Today

0

This Week

636

Total
Participant Impact
up to

12

pounds of CO2

have been saved

up to

190

minutes

spent exercising

up to

40

minutes

spent outdoors

up to

6

pounds

waste composted
Health
Go get a check up
I will make an appointment for my annual physical.
Health
PAID FAMILY LEAVE
I will learn about paid leave and its impact on health and wellness at a personal and societal level and how I can help advocate for paid leave in my company and at the national level.
Food
Try a New Way to Prep
I will try a new method of food preparation, such as canning, pickling, or baking bread.
Food
Visit a Local Farm
I will visit a nearby farm to pick my own fruits and veggies.
Health
Know My health
I will get my Core Four Biometrics tests (blood pressure, cholesterol, blood sugar and BMI).
Food
Watch a Documentary
I will watch a documentary film about food with family and friends and talk about what we learned.
Food
Plant an Herb Garden
I will plant an herb garden in my home, workplace, or dorm room.
Food
Buy From a Farmers Market
I will purchase produce and meat from a local farmers market or food co-op.
Waste
Compost Food Waste
I will avoid sending up to .69 lbs (.31 kg) of food waste to the landfill per day by composting my food or learning how to.
Simplicity
Work-Life Balance
I will not work more than 8 hour days each day to practice work-life balance.
Waste
Use Reusable Bags
I will not accept any disposable bags when making purchases.
Simplicity
Go for a Daily Walk
I will take a walk each day.
Nature
Go for a Daily Walk
I will take a 10-minute walk outside each day.
Water
Collect Rain Water
I will create a rain garden or bioswale, or use rain barrels to collect water for outdoor watering needs.
Health
Audit Toxic Cleaning Products in my Home
I will research toxic chemicals found in cleaning supplies and personal care products and remove them from my home.
Energy
Adjust the Thermostat
I will adjust my thermostat down 2 degrees from usual when I use the heat, and up 2 degrees when I use air conditioning.
Health
Happiness
I will write down three things every day for two weeks that I am grateful for, or send one email every day thanking or praising someone.
Health
Exercise Daily
I will exercise daily for 30 minute(s) per day for two weeks.
Energy
Power Down the Computer
I will power down my computer and monitor when not using it for more than 2 hours, saving up to (1.1) lbs of CO2 per day that I do this.
Energy
Online Energy Audit
I will complete an online energy audit of my home, office, or dorm room and identify my next steps for saving energy.
Health
Eliminate Toxic Plastics
I will avoid buying toxic plastics, including polycarbonate, polystyrene and polyvinyl.