October 11 - October 25, 2017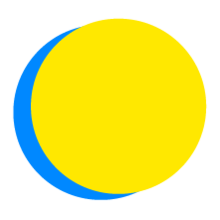 Kayela Carroll
Points Total
0

Today

0

This Week

394

Total
Participant Impact
up to

13

meatless or vegan meals

consumed

up to

12

organic meals

consumed

up to

26

whole food meals

consumed

up to

14

zero-waste meals

consumed

up to

129

pounds of CO2

have been saved

up to

840

minutes

spent exercising

up to

840

minutes

of additional sleep

up to

26

conversations

with people

up to

10

hours

volunteered
Health
Audit Toxic Cleaning Products in my Home
I will research toxic chemicals found in cleaning supplies and personal care products and remove them from my home.
Transportation
Drive Less
I will cut my car trip mileage by only taking necessary trips.
Energy
Disable Screen Savers
I will disable screen savers and will put the computer to sleep instead, saving up to 28% more energy.
Food
Whole Foods Diet
I will enjoy 2 meal(s) per day free of processed foods.
Health
Exercise Daily
I will exercise daily for 60 minute(s) per day for two weeks.
Community
Volunteer in my Community
I will volunteer 10 hour(s) in my community.
Community
Connect with a Nonprofit
I will connect with a local nonprofit, environmental or otherwise, and find out how I can get involved or become a member.
Health
Healthy Sleep
I will commit to getting 60 more minute(s) of sleep each night to achieve at least 7 hours per night.
Community
Talk To My Friends
I will decide which social or environmental issue in my community is most important to me and tell 2 friends per day about the issue.
Energy
Power Down the Computer
I will power down my computer and monitor when not using it for more than 2 hours, saving up to (1.1) lbs of CO2 per day that I do this.
Health
Eliminate Toxic Plastics
I will avoid buying toxic plastics, including polycarbonate, polystyrene and polyvinyl.
Health
Go get a check up
I will make an appointment for my annual physical.
Food
Zero-Waste Cooking
I will cook 1 meal(s) with zero waste each day.
Food
Choose Organic Ingredients
I will enjoy 1 meal(s) cooked with organic ingredients per day.
Food
Eat Meatless Meals
I will enjoy 1 meatless meal(s) per day.