October 11 - October 25, 2017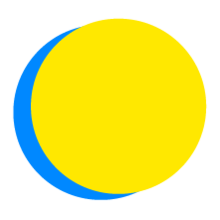 Maria Campos
Points Total
0

Today

0

This Week

38

Total
Nature
Go for a Daily Walk
I will take a 20-minute walk outside each day.
Health
Happiness
I will write down three things every day for two weeks that I am grateful for, or send one email every day thanking or praising someone.
Nature
Spend Time Outside
I will replace 20 minute(s) per day typically spent inside (computer time, watching television, etc.) with quality time outside.
Energy
Switch to Cold Water
I will switch to washing my clothes in cold water, saving up to 1,600 lbs of C02 over the course of the next year.
Waste
Needs vs. Wants
I will adopt a "Needs Vs. Wants" approach and only buy things I need.
Community
Sign a Petition
I will sign a petition in support of an environmental or social initiative in my state.
Community
Talk To My Friends
I will decide which social or environmental issue in my community is most important to me and tell 1 friends per day about the issue.
Health
Exercise Daily
I will exercise daily for 15 minute(s) per day for two weeks.
Energy
Heat and Cool Naturally
I will naturally heat and cool my house, office, or dorm room by opening or closing my windows, curtains, and blinds, and by using fans.
Food
Eat Meatless Meals
I will enjoy 2 meatless meal(s) per day.
Waste
Reduce Unwanted Mail
I will reduce the amount of unwanted mail I receive (catalogs, phone books, etc.).
Waste
Buy Food And Water Only
I will not purchase anything but food and water during the Challenge.