October 11 - October 25, 2017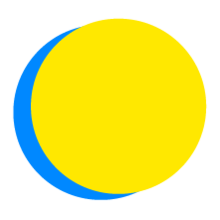 Charmaine Cahee
Points Total
0

Today

0

This Week

805

Total
Participant Impact
up to

6

pounds of CO2

have been saved

up to

60

minutes

spent exercising

up to

5

lightbulbs

replaced

up to

240

minutes

spent outdoors

up to

8

plastic bottles

not sent to the landfill

up to

265

gallons of water

have been saved
Energy
Consider Switching to an Electric Vehicle
I will research or test drive an electric car or bike.
Energy
Upgrade Heating & Cooling Units
I will replace inefficient heating and cooling units.
Nature
Practice Gratitude for Earth
I will spend 10 minute(s) per day outside, practicing gratitude (prayer, meditation, journaling, etc.) for Earth and the nature surrounding me.
Energy
Choose LED Bulbs
I will replace 5 incandescent lightbulb(s) with Energy Star-certified LED bulbs, saving up to $14 per fixture per year.
Nature
Explore My Area
I will explore at least one new hiking trail or nature walk in my area.
Water
Eco-friendly Gardening
I will plant native species, landscape with water-efficient plants, and use eco-friendly fertilizers.
Water
Install a Low-Flow Showerhead
I will save up to 15 gallons (56 L) of water a day by installing a low-flow showerhead.
Energy
Power Down the Computer
I will power down my computer and monitor when not using it for more than 2 hours, saving up to (1.1) lbs of CO2 per day that I do this.
Nature
Do Nature Activities
I will engage in nature-based activities alone, or with my family, for 10 minute(s) each day. (This can be anything from going on a walk or hike, to noticing the leaves changing color, to reading a book with nature themes.)
Nature
Enjoy the Sunrise/Sunset
I will enjoy the sunrise and/or sunset each day.
Water
Mulch the Base of Trees and Plants
I will prevent water runoff and increase absorbency.
Energy
Turn it off
I will keep lights, electronics, and appliances turned off when not using them.
Nature
Go for a Daily Walk
I will take a 10-minute walk outside each day.
Nature
Spend Time Outside
I will replace 10 minute(s) per day typically spent inside (computer time, watching television, etc.) with quality time outside.
Water
Brush My Teeth Without Running Water
I will save up to 8 gallons (30 L) of water each day by turning it off while brushing my teeth.
Water
Use Reusable Bottles
I will use a reusable bottle and stop purchasing bottled water, saving 1 disposable plastic bottle(s) a day.
Water
Conserve Toilet Water
I will save up to 12 gallons (45 L) of water a day by flushing only when necessary.
Water
Collect Rain Water
I will create a rain garden or bioswale, or use rain barrels to collect water for outdoor watering needs.
Waste
Find Local Recycling Depots
I will find out where to recycle the recyclable items that I can't put in my curbside bin.
Waste
Go Paperless
I will reduce the amount of paper mail that I receive by opting into paperless billing and subscriptions.
Waste
Reduce Unwanted Mail
I will reduce the amount of unwanted mail I receive (catalogs, phone books, etc.).
Waste
Start Composting
I will start a compost collection at home, work, or school.
Waste
Lobby for Reusables
I will lobby my workplace to have reusable dishes and silverware in order to minimize disposables.