October 11 - October 25, 2017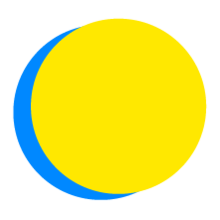 Kathryn Butera
Points Total
0

Today

0

This Week

447

Total
Participant Impact
up to

90

minutes

of additional sleep

up to

198

gallons of water

have been saved
Waste
Recycle Everything I Can
I will recycle all materials that are accepted by local haulers or drop stations in my community.
Simplicity
Less Screen Time
I will replace 30 minute(s) of screen time per day with other activities.
Waste
Use Reusable Containers
I will only use reusable containers for my lunches at work or school.
Simplicity
Disconnect from Email
I will disconnect from my email when not working or studying.
Waste
Reduce Unwanted Mail
I will reduce the amount of unwanted mail I receive (catalogs, phone books, etc.).
Energy
Disable Screen Savers
I will disable screen savers and will put the computer to sleep instead, saving up to 28% more energy.
Water
Fix Leaky Faucets
I will fix faucets or report leaky faucets to facilities that have been wasting up to 9 gallons (34 L) of water per faucet every day.
Water
Conserve Toilet Water
I will save up to 12 gallons (45 L) of water a day by flushing only when necessary.
Energy
Consider Switching to an Electric Vehicle
I will research or test drive an electric car or bike.
Health
Healthy Sleep
I will commit to getting 30 more minute(s) of sleep each night to achieve at least 7 hours per night.
Simplicity
De-Clutter My Home
I will de-clutter, clean, and donate or recycle unneeded items in my home.
Water
5-Minute Showers
I will save up to 20 gallons (75 L) of water each day by taking 5-minute showers.
Energy
Online Energy Audit
I will complete an online energy audit of my home, office, or dorm room and identify my next steps for saving energy.
Energy
Choose Clean/Renewable Energy
I will sign up for my utility company's clean/renewable energy option.
Energy
Switch to Cold Water
I will switch to washing my clothes in cold water, saving up to 1,600 lbs of C02 over the course of the next year.