October 11 - October 25, 2017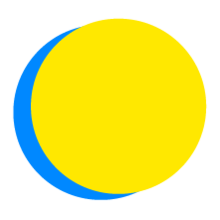 Ja'Cari Burns
Points Total
0

Today

0

This Week

85

Total
Participant Impact
up to

24

miles

traveled by carpool

up to

9.7

pounds of CO2

have been saved

up to

20

gallons of water

have been saved
Transportation
Try Carpooling
I will commute by carpool 24 mile(s) per day and avoid sending up to (___) lbs of CO2 into Earth's atmosphere.
Water
5-Minute Showers
I will save up to 20 gallons (75 L) of water each day by taking 5-minute showers.
Energy
Switch to Cold Water
I will switch to washing my clothes in cold water, saving up to 1,600 lbs of C02 over the course of the next year.
Energy
Disable Screen Savers
I will disable screen savers and will put the computer to sleep instead, saving up to 28% more energy.
---

I went most of the challenge without using my car and when it was necessary for me to use my car I carpooled with friends. I took on a few challenges one being taking faster showers just because I know I have had length showers in the past, so I thought it would be a nice challenge to take on. I manage to go all week without a shower lasting longer then 8mins, which was quite an accomplishments for me. I would pick songs to play to messure the amount of time i would have left and if I was running short on time i would know because the second song would be ending and would need to kick it into gear to get out of the shower. Some of the other chanlleges i did earier like turning my screen saver off my labtop didn't really change my daily routine same goes for washing my cloths in cold water that didn't afffect my life in anyway. I will continue trying to do these energy and water saving task because they really were not that diffcult (besides the shorter shower but i will still try and do it from now on).