October 11 - October 25, 2017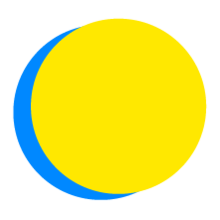 Natalia Burgess
Points Total
0

Today

0

This Week

160

Total
Simplicity
De-Clutter My Home
I will de-clutter, clean, and donate or recycle unneeded items in my home.
Food
Watch a Documentary
I will watch a documentary film about food with family and friends and talk about what we learned.
Health
Happiness
I will write down three things every day for two weeks that I am grateful for, or send one email every day thanking or praising someone.
Health
Avoid refined sugar
I will adopt a diet free of refined sugars, which eliminates sweetened beverages, candy, and processed foods.
---

Check out Netflix for documentaries on the Food Industry.   I have watched Forks Over Knives and discussed with some vegetarian friends. If we really explore all the vegetables available to us and all the spices that are out there, we may find that eating no meat or cutting back on meat may not be as difficult as we may first think.  When trying a substitute, don't expect the taste and texture to be exactly the same.  A peach and nectarine seem similar to me, but they are different.   

---

It's always a positive to let someone know they are appreciated.   It's totally a win-win situation.