October 11 - October 25, 2017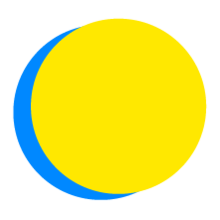 Scott Bruzik
Points Total
0

Today

0

This Week

225

Total
Participant Impact
up to

11

pounds of CO2

have been saved

up to

330

minutes

spent exercising

up to

30

plastic bottles

not sent to the landfill

up to

40

more servings

of fruits and vegetables

up to

600

minutes

of additional sleep

up to

6

pounds

waste composted

up to

320

gallons of water

have been saved
Health
Exercise Daily
I will exercise daily for 33 minute(s) per day for two weeks.
Health
Healthy Sleep
I will commit to getting 60 more minute(s) of sleep each night to achieve at least 7 hours per night.
Energy
Turn it off
I will keep lights, electronics, and appliances turned off when not using them.
Water
Use Reusable Bottles
I will use a reusable bottle and stop purchasing bottled water, saving 3 disposable plastic bottle(s) a day.
Water
Conserve Toilet Water
I will save up to 12 gallons (45 L) of water a day by flushing only when necessary.
Water
5-Minute Showers
I will save up to 20 gallons (75 L) of water each day by taking 5-minute showers.
Food
Plant an Herb Garden
I will plant an herb garden in my home, workplace, or dorm room.
Energy
Power Down the Computer
I will power down my computer and monitor when not using it for more than 2 hours, saving up to (1.1) lbs of CO2 per day that I do this.
Health
Eliminate Toxic Plastics
I will avoid buying toxic plastics, including polycarbonate, polystyrene and polyvinyl.
Health
More Fruits and Veggies
I will eat a heart healthy diet by adding 4 cups of fruits and vegetables each day to achieve at least 4 cups per day.
Health
Support Pollution Reduction
I will learn about water and air quality issues in my area, how they are impacting human and environmental health, and how I can help.
Waste
Compost Food Waste
I will avoid sending up to .69 lbs (.31 kg) of food waste to the landfill per day by composting my food or learning how to.
---

For the Herb Garden Challenge, we have a raised bed of Herbs in our Community Garden in the Liam E. McGee Memorial Park right across the street in Hartford, CT.